What novel are you reading?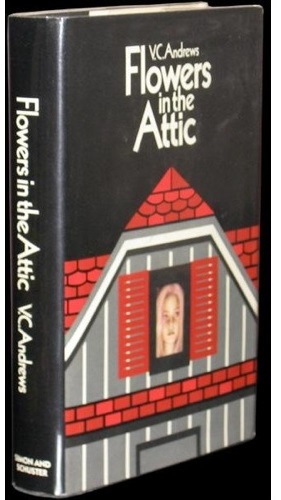 Philippines
August 29, 2011 7:52am CST
Flowers in the attic is a book by V.C. Andrews. I came across this story when I was in high school. Our english teacher required us to watch this while we were around 13 years old. The thing is it's just weird for teachers to require us to watch a dark story like this. Anyways, since I was kind of fixated on the story so I am currently reading this one. SO tell me what book are you reading now?
5 responses

• Philippines
29 Aug 11
Oh. VC Andrews. My cousin recommended that author before. She was referring then to a series by VC Andrews. And she said, I could relate to the story even if I'm not able to read the previous one. I read novels of Sydney Sheldon. I like how he creates his stories. They make you think. The first time I read a story authored by him, I immediately searched for his other stories. And after reading each, I was never disappointed.


• Philippines
29 Aug 11
I used to read Sydney Sheldon in college.

Are you also into Johanna Lindsay?


• United States
29 Aug 11
Hello try. I read "Angles in the attic" as well as at least one following many years ago long after I had left High school. I did like it. It is really a dark novel for a high school student. I'm surprised at some required reading these days. I'm not reading any thing at this time but have a couple waiting for me. I always enjoyed James Mitchener's novels though he has been long deceased. I can read his novels over and over even though they are very thick.

• Philippines
29 Aug 11
Angels in the attic, that's another author right? Have you tried reading Erich Segal's books? They are quite mushy but I like them. Well not really mushy but relationship focus - like friendship and family.


• Philippines
29 Aug 11
I just finished George R.R. Martin's Game of Thrones (the first book of the Song of Fire and Ice Saga). After seeing the series, I got so excited of the second season that I desperately saved money just to be able to purchase the entire set. It's a mix of medieval fantasy with dragons, deserts and white zombies. I'm about to begin the second book and I'm imagining my mouth drooling over it as I turn page after page.

• Philippines
29 Aug 11
Dragons, and other medieval fantasies remind me much of high school - my friends are into the legends of shannara. I envy you that you really spend an amount just to buy books - I am just lucky I guess because the people around me love to read books.


• United Arab Emirates
29 Aug 11
I have finished reading The Intruders book by E.E Richardson and currently I'm reading his other book 'The Devil's Footsteps'. This author\s style of writing is great and he keeps you attached to the books. He wrties horror/suspense stories and thats my type. :)

• Philippines
29 Aug 11
Sometimes horror or suspense books make my imagination work wildly, thus, I sometimes avoid them. They give certain heart-pumping images.


• United States
5 Sep 11
Currently, I'm not reading anything. But I've been thinking about heading to the local library where I live and checking out a Stephen King book called "Cell". It's one of his I haven't read but have been particularly wanting to. It's one of his more recent novels I think. But besides that, again I can't say I'm reading anything right now.