Who is the wise "donkey" who came up with the 25 degree figure?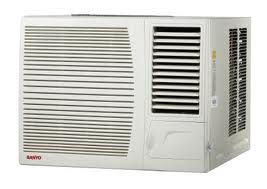 Singapore
October 19, 2011 2:49am CST

with all these green energy saving stuff and what nots, my greatest gripe is the 25 degree settings on the air-conditioning. From the office to the shopping centers to the food courts/eateries where there are no windows that can be opened,
IT IS REALLY STUFFY AND HUMID
to be in a room shared by many people and the air-conditioning is set to
25 degrees
! Who ever came up with that darn figure can only be in two situations: 1) The experiment done to arrive at that figure is performed in a controlled room where no sun comes into the room, or there are no windows in the blahdee room other than the observation window where the frigging scientist is sitting! 2) There is only one person in the blahdee room and the room is no bigger than a 3mx3m square room!

As it is, writing this post in the office during my break, my hands are sweaty, my forehead is wet and my shirt is sticking to my body!

1 response

• Singapore
19 Oct 11
lol :D Be glad to even have air conditioning! I'm working from home, and i'm working without the fan, while cooping up in a small dark room, with the spot light shining on me.. lol :D

It's a matter of getting used to it or maybe the heat that comes with it. Even in the gym, we are supposed to sweat it off, but some joker will attempt to bring the temperature down to 18 instead of 23.. haha