iPad vs Android based tablets... which would you go for?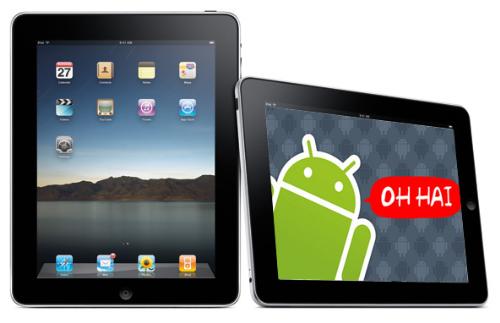 Singapore
October 20, 2011 2:47am CST
Right now, the most popular tablet device is undoubtedly the iPad. Android tablets are also very attractive and has its share of hardcore fans. Given the scenario where you are going to get yourself a tablet, between the iPad and the Android, which would you go for? Why would you choose one over the other? What in your opinion are the advantages and disadvantages of one OS over the other? Please share your views.
4 responses


• Singapore
20 Oct 11
i guess for me it's more a choice of platform. specs-wise, both are similar in most areas. the only difference is the platforms that the tablets are based on. it's more like a android vs iOS thing to me. personally, i own an iPad and don't think i'd change anytime soon. the iOS is so much more intuitive and user-friendly. also, android is so open that it's possible to download a virus, even from the official android market. so for the time being, i'd stick with iOS until the security issues with android are addressed.

• India
20 Oct 11
Obviously the Ipad due to its large application base and support even though its a big costly .

• Singapore
24 Oct 11
I'm spoilt for choices between the two.. haha :D Actually i'm not too fascinated by tablets because they are just for show, and everything looks bigger in them, that's all. I've tried all kinds of tablets whenever i'm at the airport, waiting for my flight. But there's one app i like in tablets, whereby we are able to create and edit excel, words documents. That's what i needed badly but not available on smart phones