Different time zones make different myLotter buddies?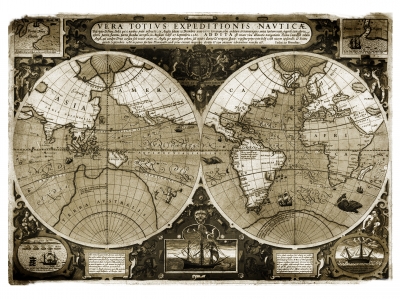 India
November 22, 2011 1:59pm CST
myLotters are from all over the world. So time zones differ by as much as a total 24 hours in extreme cases. When one group of people is active in one zone, the group from the leading or lagging time zone would be in deep sleep and vice versa.

. So active discussions do happen only among people of a particular window of time zone when they are active online[i][/i]. Does this mean some people never catch up with certain group?

. I am inclined to believe it is not. Time zone is not a barrier in following the discussions regardless of who posted when. What is your take on this?
9 responses

• Delhi, India
23 Nov 11
Hello Pushhyarag2000, That's right due to time zone it happens that a particular remain inactive totally when one group is active but what i do for myself so that it doesn't become a hurdle for me is to do MYLOTTING sometimes in late night to interact with people having different time zone.




• India
23 Nov 11
Good to hear you would alter your schedule to keep up with friends & community.

. I'm sure with a bit of diligent planning, it should be possible for people to determine what time slots can be scheduled for common interaction. By the way, your avatar is coool & refreshing. Is that what is called animated gif?


•
22 Nov 11
I also believe that time zone is not a barrier as you can catch up with anyone on here, just a bit later, plus its fun to come back and see what your friends have posted while you are asleep. And you are reading while they are asleep. I always seem to be able to catch up with friends on here, regardless of the time zones

• India
23 Nov 11
The missing dimension to the discussions is the real time interaction for people in different time zones, although we can find & follow our choices. It is a different matter if that were not too important for some people but just saying..it seems a fact of life


• India
23 Nov 11
True. For example people in Singapore, Indonesia get the day light earlier than others in Phil , India, Uk etc. Many times I post response for friends in UK or Phil or Usa depending on the interest in the topic. have a good day.


• Philippines
23 Nov 11
No I don't believe that we cannot catch up on other myLotter on a different time zone. It always depends on how active the discussion we have. If it stays available on top or on our interest we can see most of their post. Sometimes I don't get to see those discussions in the same timezone I have maybe because some did not created a good discussion that will stay visible in the homepage. I do check my mail too while I am on mylot so I get to see updates of friends from different timezones.


• India
23 Nov 11
I see clearly where you are coming from & I would appreciate that clarity of purpose & precise plan.

. For the most part, it may be redeeming enough. But after thousands of posts/comments, there is some kind of regulars who would want to take it to next level and work on a common schedule to be interacting in real time, while discussing, I think the differing time zone is a deterrent.


• Philippines
23 Nov 11
That is true. I have friends from different part of the world in because of myLot. I love it here since not only you are able to participate on different discussions but also gain friends in a way that other social netowrking sites cannot offer. Happy day mylotters.

• India
23 Nov 11
If you manage to keep up with friends from all over & also comment on a wide range of discussions, that's great.



• Malaysia
23 Nov 11
That is quite true, mylot is operating 24 hours and member are from all around the world. So when member from the 1st half of the earth busying doing discussion here in mylot, member from the other half of the earth are sleeping or going to sleep. Although member are from different time zone, and their active time on mylot also will be different, but I don't find that some people cannot catch up with the other group, because here, the discussion is always open, and you can even respond to discussion started years ago, so I do not think that is an issue. So, yes, you are right, time zone is not a barrier for all the discussion.

• India
23 Nov 11
I get the point that as long as people find relevant discussions regardless of their posted time/date, interactions still happen and people keep tract of their interests and friends' activity. Its an open
a la carte
of discussions that members can choose from.

.

.

• India
23 Nov 11
yes. When friends are in the same time zone then we may get reply early if they are online. Otherwise as and when our friends log in they will post. I normally go by friends list-- and then post responses. good day.


• India
23 Nov 11
I guess only chat forums are the places where people do stuff online but no discussions happen there. Since this is discussion forum, what is relevant in this context is that regardless of whether it is instant/real time or after lag, people do post comment on discussions of their interest. Keeping active with friends-like it.




• India
23 Nov 11
Yep, Stary. When I'm writing this response and it appears, I'm sure you are not around at the instant.

.

I can now make it a bit clearer: people in different time zones cannot engage in conversational discussions. I think that is what I wanted to emphasize.

• Netherlands
22 Nov 11
I wonder if this is true. Think this also depends at the time you are visiting mylot or? Many times I am there early in the morning but also late at night.

• India
23 Nov 11
Its true if one were keen on active discussion [commenting/responding] in real time. For instance, I posted this discussion a little too late yesterday night/early morning today past midnight of yesterday

] and if I were not looking at these responses at about 8 am in the morning for some reason, I would only login later in the day. So I wouldn't be responding anywhere closer to the four-five friends who posted at the same time

. I don't say that should matter too much but..yes, real time discussions make things even more fun. Won't they?


• United States
22 Nov 11
Not exactly because if you create a really good discussion then it will stay available through you sleep and people who live in the other time zones will have the ability to reply to it to keep it active. I'll give you an example! I had one discussion with about 13 responses before I went to bed, and I woke up and it had 23 responses which would indicate that the during the night, I slept and still received responses! Another group of myLotters had to have replied on my discussion (but they were from different regions than I was).

• India
23 Nov 11
Hi dellessimon. I woke up in India an hour back to your first comment from US to the discussion I posted before going to bed yesterday [rather early after midnight of yesterday]

. Unless one spends some cool time and has a way of getting round to find discussions, I guess not all discussions display under the classification on the home page-I mean those that appear under 'top discussions' or 'discussions from my interests'etc unless it is a good discussion and there are active comments. Yeah, its possible to catch up with good discussions but real time engagement is obviously not possible for groups of people in different time zones. Unless one scrolls through the discussion lists, he/she may not get to find other active members nor connect with them possibly.