Milan vs Barcelona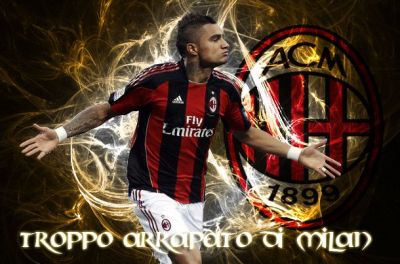 Italy
November 24, 2011 6:24pm CST
Milan and Barcelona give show to San Siro: the rossoneri exit defeats with the team of Pep Guardiola and must be pleased of according to place in the group, but to the Meazza it gains soccer, with large played and dramatic turn of events to repetition. The 2-3 end gives three points of gold to the Boat, but the fans of soccer enjoy assist Lionel the Puttinges and the great goal Kevin Prince Boateng. Show had to be and such it has been to Saint Siro, where the Milan has faced the champions of Europe of Barcelona to open ace having redeemed itself, at least in the game, from the opaque performance of gone (the 2-2 to the Camp Nou). Uncontrollable in ahead, the men of Guardiola have shown some scricchiolio in defense, moreover for the absences of Gerard Piqué and Daniel Alves. Like always, to make the difference in favor of the blaugrana they have been attack and centrocampo, with Lionel Messi and Xavi authors of an extraordinary game.
2 responses

• India
25 Nov 11
I think it was a very good game of football. As both sides had qualified for the knockouts they played the match like an exhibition match and hence there were a lot of goals. But at the end of the day, Barca had just a bit too much class for Milan to handle. The final goal by Xavi with an assist from Messi was a real special one. Cheers! Ram

• Indonesia
25 Nov 11
i can say that Barcelona show that they are more ready thna Milan in that game.. so watch out with Barcelona.. yes, in local league, they only in number 2, but it doesn`t mean that they are weaker than Madrid...