The rumor said that Nokia had a bankrupt?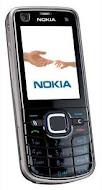 Guangzhou, China
December 5, 2011 10:20pm CST
Today I heard a rumor said that Nokia had a bankrupt but then Nokia announced that this was just a rumor. Nokia was the most popular cellphone in the past. However, perhaps due to its failure operating system Symbian, its selling dropped down. Perhaps Nokia has a bankrupt to many users.
9 responses

• Indonesia
6 Dec 11
wow..if the rumour is right, i imagine how many people can be unemployment and many people is in danger..and it can make crisis...because Nokia is international brand, and the case in Nokia can effect to many party.. but let`s see from another side, a economic competetion. i think Nokia must use this time as momentum for their company for making a new revolutionary who can beat any OS or any type of cell phone.. this is not dual sim era i think.. this is Symbian era, and maybe 3g application era..many people now want they can surf internet from their cell phone

• China
7 Dec 11
To be blunt,what I use now is Nokia cellphone.Not that I worship and have blind faith in things foreign, but that we have to hand it to them in some respects.Their products have stable quality and are durable.

• China
8 Dec 11
It is true,Nowadays domestic cellphones are more and more popular .

• Boise, Idaho
7 Dec 11
I wonder if one of the other companies started this rumor. Mean if they did. Symbian? Not aware of it. Hope that they aren't going bankrupt. I think they have a good product.

• Indonesia
6 Dec 11
Its just a rumor but i think it could be become reality. Actually i think Nokia is the best cellphone in the past since it has a very good quality and many people only wanted to buy cellphone with Nokia brand. But after few years past it all changed. Other brands are getting ahead of Nokia with their new design and new operating system but Nokia still keeping their old design and operating system. By the time Nokia make a changes in their design, i guess its already too late since many people already change their opinion about Nokia. Actually i'm using Nokia too for my first cellphone with the reason i mentioned above. But, for the second and the third cellphone i didn't used Nokia anymore. I choose other brands because i like that brands cellphone's design and in my opinion they have a cheaper price too with the similiar feature compared to Nokia's cellphones. Since then, i thinks it is hard for me to back using Nokia again except Nokia makes a major changes in their design and operating system and also cut their cellphone's price so it could take the attention of customers.

• Indonesia
7 Dec 11
Yes, the best thing about Nokia's cellphone is their quality. I remember my father's old Nokia cellphone always got droped accidentally for i can't count how many times already, but the phone is still usable. Well, just hope Nokia can find some way to be able become the best cellphone again.

• Philippines
5 Feb 12
Nokia phones are still selling good in our country but now a days the other brand become more popular in my country men like Samsung and Iphone. They prefer to but much expensive brand that will make them amaze in the application and features of the phone that to buy cheaper but it not satisfy and did not meet their expectations.

• Malaysia
6 Dec 11
That might be true, since Samsung and iPhone both are leading the cellphone market nowadays, it is not a surprise if Nokia did not do well and cannot maintain and short of turnover. If Nokia can come out with a new model that can be as competitive to Samsung and iPhone, they probably can maintain. It will not be a good things for a big company to bankrupt and it will affect many people, just hope that this is really just a rumor.

• Malaysia
6 Dec 11
This is news to me. Nokia has been in the market for so long and is well established. Nokia is synonym to celkphones. Mention of cellphone and people think of nokia. Though there are many brands of cellphones in the market nokia is still my preferred choice. It is not only user friendly but is durable. It is sad if nokia is declared bankrupt as it would mean I and many nokia users are forced to go for the second best when our present nokia cellphones could not get anymore parts.

• Philippines
6 Dec 11
I have hear of this rumor early this year about june and I think that this rumor has reached it's end. they said by the end of the Year nokia well be good as gone. I remember nokia was so popular before, everyone had a nokia cellphone everywhere you look, but now it seems to be getting out of date. I think these are still rumors but i think we will hear from nokia soon. have a nice day