Do You Want your Life To Be A Testimony?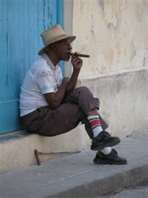 Philippines
December 16, 2011 4:26pm CST
Testimony are are very important at times when you are needing to get rid of doubts. Testimony can help others going through tough times. Because to say I know it tough to do are very to say. But you can say remember our time here on earth is very short and Heaven is a waits for us. Some will believe and some wants. Just be a friends in times of needs. Tell me how you are being a friends to the one in needs? It may help someone going through tough times now.
3 responses

• United States
21 Dec 11
Yes, there are many times our Testimony of what God has been able to bring us thru can help people who are struggling, no matter whether they are believers or not. I feel many times God chooses to put these people in our life so we can be a Witness to them and help them along the way. It also helps to keep on encouraging us that no matter what we are going thru at the time, things will be OK and everything is not always that bad.

• Philippines
17 Dec 11
Of course on my part i want my life to be a testimony to all and a good example to others.

• United States
17 Dec 11
That depends on the needs the person has. We're instructed to "do everything to the glory of God" so whatever we do to help, if we do it as unto the Lord, it will be a witness for His glory. Sometimes our testimony is nothing more than keeping our mouths shut at the right time, and other times, it's opening them at the right time. Most of the time, what we do and how we act every day is a bigger testimony than what we might do at one particular time. Nevertheless, we need to care about each other and do whatever a situation calls for.