Merry Christmas everyone

United States
December 25, 2011 7:59pm CST
Today is December 25, Christmas days 2011, and it also mean that year 2011 will be ended soon. Not surprising, most people either out of town, or spend their time at home to celebrate this holiday. Although I drove on the street this morning, it seems a bit quiet, and lonely. Also, it was raining all day long which make the temperature cooler. This year, Christmas not meant so much for me, it was just another excuse for me to take rest at home, but I will still tell everyone "Merry Christmas", since it is a tradition for so long already. "Merry Christmas" everyone.
7 responses


• Philippines
28 Dec 11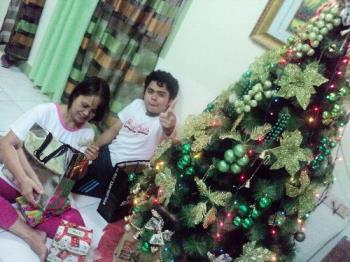 Well to me, Christmas means a lot and really, really lot. It is the commemoration of my Savior Jesus so there is no celebration more meaningful to me than Christmas. So each Christmas I make it really very special if only to glorify my Lord and Savior. Christmas is not about gifts and toys, not about food and fun, not about festivities and all but all these I do and prepare because I want to celebrate Jesus whose name alone brings joy peace and hope.




•
26 Dec 11
Wish you a "Merry Christmas" and a "Prosperous New year" to all.Moreover Christmas is a time to making joy. Every year we will anxiously wait for this day. In our Childhood we used to get 10 days school holidays.It is a time to get new dresses and gifts.Now I am noticing my children also so anxiously waiting for the Christmas and they are so enthusiastic on these days.

• Philippines
26 Dec 11
Merry and Blessed Christmas too!

• China
26 Dec 11
Thanks! Merry Christmas to you, maybe when you seen this comments 2011's Christmas has been past, but i aols would like to send greeting to you, next Christmas also coming quickly, only one year, just 365 days, I wish we do some significative things in limited time, even only one hour left. Happy New year !

• Malaysia
26 Dec 11
Christmas always marked a special countdown for me. It is getting ready to face the new year. I would take this time to close up what's in this year and be prepared to start a new beginning in the new year. Gosh, it is really really exciting because I believe 2012 is going to be a fantastic year for me and many others all over the world.