Is Warcraft really nearing its end as the best online game?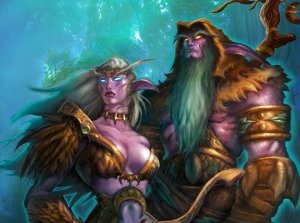 Philippines
January 12, 2012 2:08am CST
The last quarter of 2011, was the release of the critically acclaimed Star Wars: Old Republic game. With the strength of the Star Wars brand, and solid reviews, the tide of the once formidable MMO winner Warcraft has shifted. Warcrafts peak was in 2010 when it hits its unprecedented 12 million paying subscribers, and last year when Old republic came, the numbers are dwindling. Blizzard has confirmed that a million subscribers has left the game, but they are optimistic that a release of a new expansion will lure them back again. However, as Old Republic challenges Blizzard's Warcraft, newcomers for this year are pouring in. Games like Guild Wars 2 is coming, and is far different from Warcraft, it is free. When it comes out this year the game will retail around $60 for the game but once your online there is no $15 a month subscription ala Warcraft. Next is Planetside, Tera, The Secret World, Warhammer Online: Wrath of Heroes, Firefall, Neverwinter, Dust 514 and End of Nations plus so many others. Will the foothold of Warcraft crumble this year? Or will it slice and dice through the competition again.
1 response


• Philippines
13 Jan 12
Yes it is true but don't be sad, the game will still be online its just that there will be up and coming competition this year. That means more games will come out, and challenge Blizzards Warcraft for the top online multiplayer game of the year. as long as there are people playing this game, then sure thing that it will be available as always and no worries at all. keep it up my friend thanks for the comment.