what kinds of art do you like?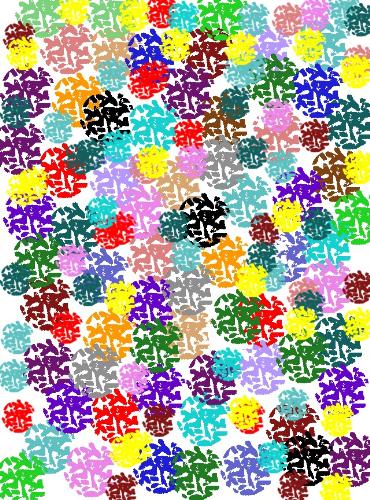 Philippines
January 12, 2012 4:59am CST
hello there, I'm a not so conventional artistic person, but like others, I need inspiration. I know there are many kinds of art. maybe too many to mention. lately I like digital art, i know some don't consider it as an art. I think if you don't have the talent to handle paintbrushes you can have the chance to do it digitally so it's good for me. how about you?
5 responses

• India
12 Jan 12
I do like to sketch, draw and paint from time to time. I mostly like to sketch characters and images that might have captured my imagination or just felt inspired enough to draw them. I am not big fan of digital art. Honestly, I find it quite convenient to draw with paper pencil than by pointing with mouse!

• Philippines
16 Jan 12
haha! yes, controlling the mouse can be way difficult, wow! you are blessed with talent! that's great! Not many people can do what you can do. sometimes i also try sketching but to my dismay sketching dislikes me haha! i do some simple digital art by using touch screen phones so that's easier than using the mouse. have a nice day

•
12 Jan 12
I love fine arts along with abstracts. If you want to see my artworks then visit newrainbowart.co.cc


• Philippines
2 May 12
I love digital art too, but although there are people who doesn't consider anime as an art I still love it, and love producing art in this style. But I also draw/paint in traditional media or pencil, colored pencil, watercolor, etc. I have an online gallery but most of my deviations there are in anime style. jhusitnian.deviantart.com

• Denmark
14 Apr 12
I love to paint and draw. Most of my paintings are a mix of paint and paper. I use pictures from old magazines and I try to combine them in funny or unusual ways. Sometimes I only use paint. I like to experiment with the colours and create different kinds of abstract paintings. When I start I never know how the painting is going to turn out, I just start and see what happens. I also like to make photomanipulations. I take photos of old and abandoned buildings in my area and when I return to my home I transform the photos. I change the colours and use some of the other techniques in paint shop pro.