A bachelor adopts his friend's two kids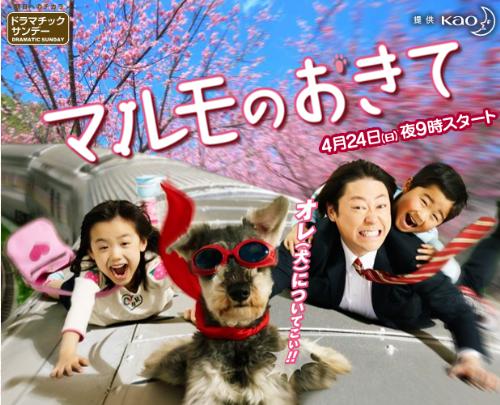 Philippines
January 23, 2012 12:10am CST
This is what Takagi Mamoru did when his bestfriend Sasakura Junichiro passed away from a terminal cancer. Sasakura left a twin, 6-year old Kaoru and Tomoki. They can go to their relatives but Sasakura's brother can only take one and Sasakura's sister can only take one also. Mamoru could not stand by and watch as the twin suffer from being separated and his bestfriend's last words to him keeps on echoing inside his head, that the twin is lucky to have each other and that being together lessens the sadness. So Mamoru, a certified bachelor takes in the twins and started learning how to be a father. This is basically the plot of the Japanese drama Mamoru no Okite (Mamoru's Rules) where Abe Sadao plays Mamoru, Ashida Mana as Kaoru and Suzuki Fuku as Tomoki. I'm already on episode 6 and I'm so happy that I decided to watch this drama because it's very inspiring, it's funny, it's dramatic, and it's cute! Adults will learn a lot about parenting in this drama and while doing so, they'll get many laughs and will shed tears because of the effective performance of the actors. I like Abe Sadao's humor, Ashida Mana acts so well for a 6-year old, and Suzuki Fuku is just so cute! Not to mention the genius talking dog, Mook!

I love the series so much I want to learn the dance steps in the ending credits!

3 responses


• Philippines
27 Jan 12
If you are interested in Japanese dramas, you should not miss this.


• Philippines
23 Jan 12
I was so touched with the story and I thought you're retelling a news that you have read somewhere

Now, I know it was just a series. Hmmmn, it seems a very interesting series to watch.

• Philippines
27 Jan 12
If you like Japanese dramas, you should watch this.