Does anyone have a cactus uglier than this?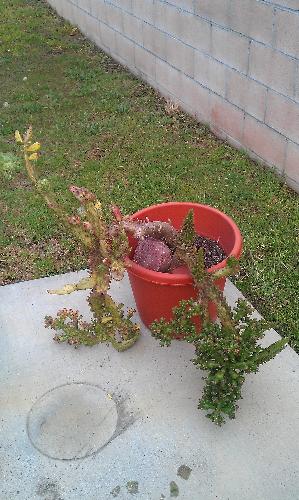 United States
January 27, 2012 11:32am CST
It started out as a small cactus plan I bought for my daughter so she could use it for a diarama for a her 4th grade school project. This cactus is over 30 years old and thought many time to get rid of it. Each year would go by with the intent of disposing of this ugly plant but over the years an attachment developed as it was a childhood memento of my daughter. It's pretty ugly, should I get rid of it?
3 responses


• United States
27 Jan 12
My mom has a cactus plant we were talking about the other day. It gets these beautiful big yellow blooms on it and never has to be watered. Just keeps spreading. My sister n law was talking about how you can just drop a little piece of it on the ground somewhere and the next thing you know, it has taken root. Very easy to raise.

• Philippines
27 Jan 12
Cactus are not pretty as we consider those kind. But this one is not that ugly as well. If you were able to keep it for 30 years, why dispose it now. You grandkids will surely love to know the story behind this ugly-old cactus. :)