Are you an extreme couponer?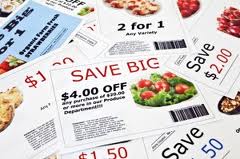 United States
January 31, 2012 1:13pm CST
have you seen that show extreme couponing? are you like that? I like using coupons but I don't use them that much, I feel a little weird getting a bunch of things for free for some reason. Not that there is anything wrong with it, and I like the fact that there is a lady on that show who keeps her garage (now a food pantry) open and lets her neighbors come in and go "shopping" for things that they need. I'm always donating food that we dont use or eat, I give it to friends who may need it or give it to shelters. So are you an extreme couponer why or why not?
3 responses

• United States
6 Feb 12
I am a couponing person but not into extreme couponing. I try to save as much money as I can by using coupons coupled with sales. I don't have the time that the people who are extreme couponers actually put into getting their couponing done. On the television show some of those people spent 40 hours or more a week getting their coupons in order. I just don't have that much time.

• United States
31 Jan 12
Well, I don't live in the US at the moment so we don't have coupons like that here. But it sounds awesome. I don't think I'd be that extreme because it seems tiring and a lot of work to save some money, but I understand that people in need would do this. It seems a good alternative to earn some money and save some. I don't use coupons and neither do my parents, but I think I'd do it if I lived in the US.