Despite virtual death sentence, Malaysia sends Saudi blogger home to death!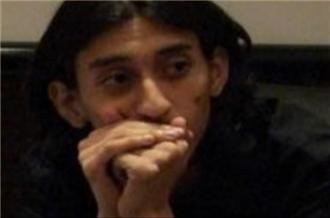 Canada
February 12, 2012 5:38am CST
Showing the wickedness and insensitivity of the Malaysian rule and ideology which has been going on even to their fellow Asians working in thsir country - Indonesians, Phillipeaneans, Vietnamese, Thais called maid and servants and not to talk of daily incaseration and unwarranted raids and arrests of Africans in Malaysia. (Which I have witnessed) Sending a blogger who has received a virtual death sentence home to his death is totally the sign of the underlying wickedness and violation of human right from this people! This must be condemmed at all cost. Here is the news http://www.aljazeera.com/news/middleeast/2012/02/201221261818596507.html
2 responses

• Indonesia
13 Jun 12
Malaysian is federatio, which king that rule in malaysia, and he don't like anyone and any country, he thinks only he that may rule the world, and so any tourist will get intimidate by all people in theere.

•
12 Feb 12
I have to agree with you. The government of malaysia is way too harsh when come to religion's issue. There are some extreme activities done by the islamic government:- http://wn.com/Malaysia_Government_Destroy_Chinese_Temple