Is Coffee Bad for your health?

United States
February 28, 2012 4:07pm CST
I have heard since I was a young kid that coffee is bad for you and will stunt your growth. Yet this did not stop me from drinking it every morning since I was about twelve. I belive I am addicted to it, and without it i get very agitated and grumpy. It really wakes me up in the morning. Granted I am about 6 foot 5 and I don't think my growth was stunted at all. I have heard it from many Although I would love to hear what everyone thinks is this a myth or true? Is it a health factor, and is it bad for your weight? If so can you provide tips on hor to stop drinking coffee? I know it is bad for your teeth but anything with sugar is so what do you think?
10 responses

• Malaysia
29 Feb 12
Hi Lobo, indeed i always heard news and people surrounding me saying that drinking coffee is bad for our health, if only we have excess of it. As long we know to limit our drinking habit of it, i am sure it is not a big problem. I think it didn't stunt your growth at this moment. Actually i like to drink coffee, too. Only that the weather in my area is very hot, so i limit it to 3 - 4 time per week. Instead, i prefer to drink tea daily. Is drinking tea one of your favorite drink, too?

• India
29 Feb 12
I also think that coffee is a not harmful of our growth. I also think that if you drink it limited so it is right for you.

• United States
29 Feb 12
Hi Loboluke and welcome to my lot. I have also heard all these crazy stories that coffee is bad for you. But I have also heard that too much of anything is bad for you, I believe that too much of anything is bad for you. But I have heard several times in my life that coffee can be good for you too! I don't think it is bad for you. I believe that people get on a kick about something and run it in the ground! I don't listen to what everyone else says, some will say that this or that is bad for you and some will say this or that is good for you. I make my own mind up on what I think this or that will do to my health! I have been drinking coffee with my dad since I was a small child, and have loved the taste of it all my life. I am now almost 58 and I haven't had any bad effects from coffee. So no I don't think coffee is bad for you. Wow 6'5" your tall! Me I came from a lot of short people and I am short like the rest of my family, so I don't think it will stump your growth.....LOL

• United States
28 Feb 12
yes i have heard this alot too when i was a kid but yet it didn't stop me either i now stand 6 foot 2 inches and still growing haha i guess it was just an old wives tale or a myth.

• Philippines
1 Mar 12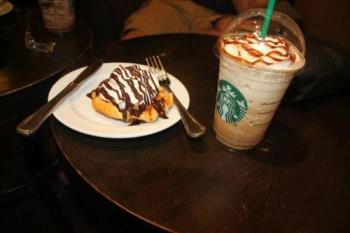 Coffee is addictive. Once you get used to it you will be addicted because it contains caffeine, an addictive. Well you yourself can testify because as you said, "
I belive I am addicted to it, and without it i get very agitated...
" Exactly that is what I mean. And you are not alone in this state of addiction. Many more around the world and they even spend more for coffee. They are staying all night at Starbucks and spend too much just for coffee. It is not only bad for your teeth but for your whole nervous system as well.


• Canada
29 Feb 12
I don't feel that it's bad for you. I gave up drinking coffee about 4 years ago because I lost the taste for it. Still love the smell of it but the taste is awful! I feel no different now that I don't have it anymore.

• India
29 Feb 12
I think coffee is not a bad thing of our health.i am service man. Every day i walked up in the morning with my coffee cup. Whole the day i busy with my works. When i was very tired i drink a cup of coffee. It's make me tention free and me stamina for work. But it has a bad effect also. It's harmful for our teeth. But without suger it is a very good think of our health. So i think we should drink coffee.

• Indonesia
29 Feb 12
In various studies, coffee have detrimental effects on health and also make us healthy. If we learn more about it, we can take the benefits and avoid its negative effects so we don't have to be affraid consuming coffee. The most important thing that we have to know is consuming it too much will give a bad effect to our body

• United States
28 Feb 12
Ha ha, apparently it did NOT stunt your growth, or if it did, maybe you were actually meant to be 7 feet tall!

. I think anything in excess is bad for you - whether it be salt, caffeine, whatever. I know that it's said that 2 cups of coffee a day heightens your metabolism and thus COULD cause you to lose weight, but ultimately it's a matter of burning more calories than you consume. As long as you're not dumping milk/cream/creamer/tons of sugar in your coffee, a cup of coffee is about 5 calories. Which is practically nothing. (I prefer my coffee black, it's better for you that way too). Of course too much caffeine can cause high blood pressure, which is not good at all for you. You could try switching to a half-caf or de-caf kind of coffee.


• Australia
28 Feb 12
I get very confused about what they say is healthy and what is not, the confusing part is the so called experts keep changing their minds, one day something is good for you then someone comes along a disputes that, I love my cup of coffee every day even though I am really a tea drinker.