A Human Vegetable Mom Waked up By Her New Born Baby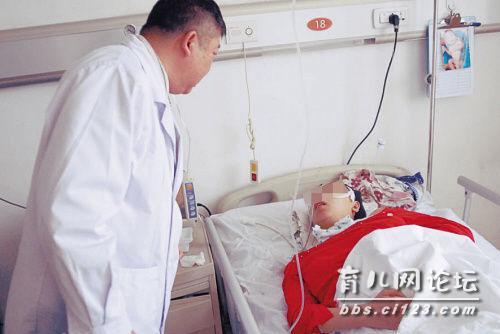 China
February 29, 2012 2:16am CST
A 38-week-pregnant Chinese mom-to-be went into a coma while watching TV. Doctors diagnosed her with cerebral hemorrhage. They got her baby son out first and performed a craniotomy on her. Unfortunately, she became a human vegetable after the surgery. Her husband videoed her son and showed it to her beside her ear everyday and put their son's enlarged photo on the wall against her sickbed. Her husband said to her: "You have to wake up. Your son is waiting for you to hold him." Then a drop of tear came out of her eye. She began to wake up after 21 days. Doctors called it a miracle and believed she would be fully-recovered after a certain time's treatment. Isn't Mother Love Great?
6 responses

• China
29 Feb 12
Miracle it is. It reminds me of one story about a boy waking up his baby sister. Love is a miracle.

• India
29 Feb 12
It's very heartless incident. It's really miracle. Without love it cannot be possible.

• United States
29 Feb 12
That is really awesome. I'm so glad that she woke up and that her and the baby will be fine. It is sad that this happened to them but so great that she will be able to recover and take care of her child. A mother's love is really great. And I' m sure she will be so happy and thankful to be with her child.

• India
29 Feb 12
It' very kindless behavior with you. Every lady wants a good family after their marriage. Where she gets love and faith. Now a days we can see every their children and family him/her so much not children's mother. Now a days, every family requard a wife for carray on generation by children. It's so sad news and i am really upset for u.

• India
29 Feb 12
Thanks for sharing such a heartening story . It is nothing but God's miracle . I certainly think that mother's love is great and the purest form of love .

• Netherlands
29 Feb 12
I don't know if mother love is great, I think love is. These kind of "miracles" happen more frequently as you think when people are in coma. That is exactly why doctors advice the beloved ones to visit them, to talk to them, to let them listen to what they like/love etc.