obsessive cleaning disorder..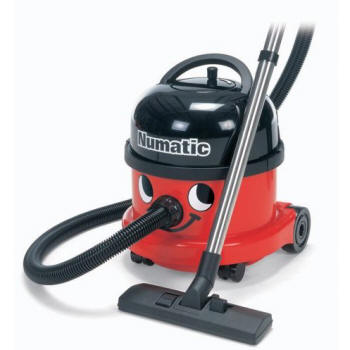 March 13, 2012 9:53am CST
Following up on my previous discussion, my jobless partner has decided to use her assets and utilise what she is good at! My darling other half, has a serious case of OCD! You cannot leave anything down in our house, and it's lifted, and shifted, and put somewhere else, neater, and tidier, and also usually polished as she goes. She is a neat freak, and a clean freak, and she adores getting down and dirty with a scrubbing pad! So she thought.. if I'm this fussy with my own house, surely people would appreciate how fussy I am with their house? And so the cleaning began! She already has 3 clients whom she cleans, and she's already making £100 a week by them alone, and they only take up a Tuesday and a Friday, leaving Monday, Wednesday and Thursday, open for more clients. She has decided to call her cleaning company, OCD-Cleaning.. to fully show the extensive detail she takes to cleaning haha! If everything goes well, she has a few other girls that she has lined up, that will be able to clean for her, and she can pay them a slightly reduced salary, and make a little money on them using her brand name! My work is a printers and has done her out some flyers, and business cards at a very reasonable and heavily reduced rate, and the calls have already started coming in! What do you think about this, and do you have any hints and tips about starting your own business / being self employed?
4 responses

•
13 Mar 12
Wow! Go girl! That's really good going and I've got to admire her get up and go. Does this mean that cleaning at home will drop my the wayside, busman's holiday and all that? I did some private cleaning years ago, and somehow cleaning someone else's house was something I could actually do, whereas cleaning my own seems downright impossible. Perhaps it was because someone was paying me! Really good luck to her


•
13 Mar 12
thanks very much greenmoo :) well i had considered that you see, i thought to myself "right if shes cleaning all day everyday she's hardly going to want to come home and clean!" because to be honest with you, my mylotting has slipped a lot in recent months because i literally cannot bring myself to type at home, because i type all day long.. so i decided i'd give her a byball for a few months.. i'll just make sure i tidy and clean as i go constantly, so even whenever she feels the "need" to clean, i've sneakily got rid of everything lol! how did you find other peoples houses? my partner is a shy-girl but she is chatty.. but i worry about her getting uncomfortable and paniced in other peoples houses.. did you find it strange?

•
13 Mar 12
ps] she does have the getup and go.. but its me has done her flyers, gumtree adverts, even emails potentially clients back.. she has the get up and go alright but she lacks the ideas lol! poor wee spud!

•
13 Mar 12
Why would she get panicked in someone else's house? I loved it! I used to like being able to potter about and do things in the order I pleased, or sing at the top of my voice whilst I did the hoovering! Mind you, my clients were at work whilst I was in their houses and I used to communicate with them by note. They'd probably have thought I was barmy had they been around! I'm thinking that if your partner is together enough to have started this venture and do it well, then she's big enough to cope and that you worry too much ;) She's a lucky girl, having someone to help out with the marketing. There's lots of people have good ideas, but getting them over to the general public isn't easy and selling yourself can be really hard for some people. For the record, if I were looking for a cleaner (and boy, do I need one!) then I would be asking friends and neighbours before looking anywhere else. Cleaning is a highly personal job, having someone come in to your home is quite a responsibility so I'd want recommendations. Could she offer her existing clients some sort of a deal or discount (a couple of free hours perhaps?) for referrals?


• United States
15 Sep 15
I hope it still works out for her. I would sure not mind cleaning up to make money.

•
15 Mar 12
I think this is very good for her. She can change OCD in something what will make her happy and bring money. Fisrt time I heard about OCD when I watch film with Jack Nikolson and Helen Hunt Easy as it's get or something like that. Later I have read Hilary's Norman book Compulsion. It's so hard to live with this syndrome. I wish you all the best!

• Philippines
13 Mar 12
Hello there Princess! I'm so glad that lovely D is doing this and utilizing her being OCD into something really useful and worthwhile! I love the idea of calling her cleaning company that and i think it's very catchy! It would catch everybody's attention. I would want my house to be as clean as it could possibly be and your D has that to offer.