Beach Company Outing

Philippines
March 14, 2012 11:38pm CST
Friends. Our company has launched an email about our company outing today. It is one of the best beaches and diving areas here in Philippines (Coron). I had been to Coron last year and i have spent around 5thou inclusive of the trip ticket and the lodging and other stuff. However so, in our company, we were asked to shell off 6000thou as our share for that trip! Six thou! I feel that that is too much; it is as if the company didnt give any share on it. It just so happened that the trip i got in Coron last year was a budget rate. As for our company outing, we are getting the tickets on a peak season which would mean higher cost. I had been saving up money for my business lately. A part of me honestly doesnt want to join. What say you???
7 responses

• Pasay, Philippines
17 Mar 12
If that is already the case then don't force yourself to join that company outing. Yes it is really fun to be with them especially the fact of the more the merrier. But then if you have other plans then again don't pursue it. As if all the employees are obligated to join the company outing.

• United States
15 Mar 12
It actually does sound like a lot of fun, but I do find it to be a pricey though. I know the economy is tight lately and trips are lately more of a luxury a lot of people can afford to take. It is called a company outing, but apparently it seems as if the company isn't doing much to incurr some of that cost and is relying on the employee to pay the full amount. I would personally prefer to save my money for something more beneficial in your case would be saving up for your own business than for an outing with the company.

• Philippines
15 Mar 12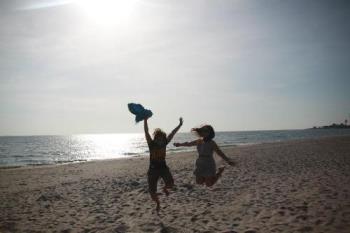 Company outing and you have to pay for your own and a lot!Six thousand pesos! My goodness!!! Our company has been doing a yearly outing and never did any of the employee pays for his own. It is always at the expense of the company. Well dear the decision is yours but if I were you I will not go. I'd boycott that company outing. That is all that I could say.



• Philippines
15 Mar 12
If it is not compulsory then don't go. I feel that you don't want to go and you have a lot of reason to do just that. You will not enjoy your outing anyway if you feel bad about something. It will just bother you during your trip and if you shell out that P6000 you can't get it back, you will just have to save again for the business of yours. Just think of the pros and cons of the trip. Then decide whatever will give you an advantage. You have a choice unless its compulsory and you are all required to go. Then you can't do about it anymore.

• Philippines
15 Mar 12
This is the first time I've heard of a company outing which asks a contribution from its employees. hehehe... If I were you, don't go. I would say Coron is really tempting but you can go there some other time again. But really, do you have to shell out money for a company outing? Yikes!!!

• Philippines
15 Mar 12
It is really quite cozy and expensive. Here in our office,we are still undecided which place will we go and still looking for some other place which is quite cheaper yet beautiful and enjoyable to go.

• India
15 Mar 12
I say don't go! It just doesn't seem sensible. Peak season rates are a rip-off! You need that money for your plans. It is better saved and spent on your business. All the reason says your are right, let this pass by!