Which animals can stand for your country?

Guangzhou, China
6 responses

• Malaysia
16 Mar 12
Hi youless, I had visited your country several times. I like looking at real adorable pandas instead in the documentary. Therefore I visited the panda garden located some distance away from Chen Du the time I spent my vacation there. It's the first time I saw in person panda, the rare and precious animal in the world. Oh goodness, the new born baby panda was totally looking different from its mother. Yeah, I's so fortunate

that the work lady was feeding the new born baby with milk bottle right at the time I walked pass the panda nursery. It's a great pleasure as well to watch panda playing and eating bamboo leaves in the park too. Tiger symbolizes my country. We could watch tigers and their cubs in almost all the zoos available here. Since tiger stands for our country it's available in some of our national emblems like the logo of the national bank etc. I know bold eagle is emblem of America as well as white elephant is emblem of Thailand

Happy posting


• Boise, Idaho
15 Mar 12
I think the eagle is the symbol of our United States. It is proud and regal a very definite symbol of what I would like to think America stands for. It is pictured on our money and legal documents.

• United States
15 Mar 12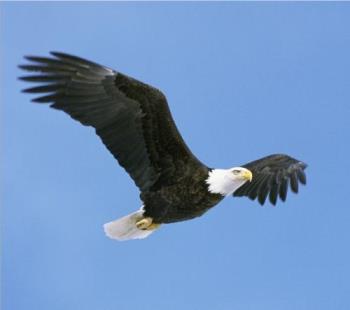 Here in the U.S. it is the bald Eagle.Back when we left Britain's control, the Founding Fathers decided on the Bald Eagle. It is said benjamin Franklin wanted the turkey, lol!

• India
3 Apr 12
The national animal of our country (India) is the Royal Bengal Tiger. Sadly, the numbers are dwindling and we are trying to save our national animal from extinction. I'm not sure exactly why the tiger was chosen as our national animal. A good project for my homeschooling son.

• Philippines
15 Mar 12
Carabao is our national animal, which symbolizes how hardworking people we are. Carabao who has the ability to work hard in our main source of food which is farming. Farmers rely to them to be their partner in planting and harvesting rice.

• China
15 Mar 12
In China, many people think they are son of dragon. So the dragon is a sample of China, and it is used in many occasion. But i think the rooster can be the sample of the country. One of the sample of the rooster is shouting in a high voice, like many people of our country. And the rooster is useless in many fields while only can be eaten. it is really like our country, no power to protect their people but be hurt by other countries.