`Teens for extra money!

United States
April 12, 2012 9:16am CST
I have tried everything in the book with extra money- mowing lawns, babysitting, the works. Any ideas from your current or former teenhoods for extra money? Im looking for the most out of the box idea that just might work.
3 responses

• Hungary
15 Apr 12
Online sport betting! That's my kinda money making in the past few months! If you feel you are a lucky guy, than you shall invest some money on an online betting site and carefully make a bet to win! I think that is a bit slow but pretty good way to earn (or actually win) some money even if it is a bit risky! Have a nice day!


• Hungary
15 Apr 12
Well, you can try bet-at-home (dot) com, or bwin(dot)com... both are good sites and they give bonuses for your first deposit! So you can bet with even more money! I think it worth a try, you can only lose what you invest, not a cent more!


• Australia
18 Apr 12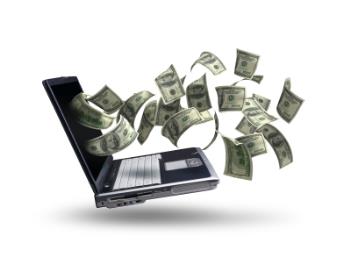 Hey, like you, I am a teen. :) I have recently replied to your other discussion. I really believe I can help you out! :) I have been making money online since I was 14, so it's been a long ride. Hope you will enjoy your journey too! Cheers!

•
14 Apr 12
When I was a teenager, I used to deliver newspapers for our local shop. It only took me 2 hours per week and earned me $20, which was a lot of money when you're that age. You should hand out flyers around your local area as well with a list of the work that you're willing to do, and for what price. Make sure it's reasonable, or nobody will want to use your service as it would be easier for them to do the work themselves. You should find that you are able to earn enough to see you through the summer if you work hard.