Have you ever watched a live boxing match in a movie theater?

Philippines
April 23, 2012 9:51pm CST
My first ever experience with this is when I watched the match between Manny Pacquiao vs Manuel Marquez part 3. In the school where I used to study, they have installed a big movie screen so that many who buys a ticket to watch this live fight may be able to watch the fight go in this big screen. It was generally a good experience except for a few things like it's still a bit hot inside the open stadium, and second the sound system is not that good. Anyway, the good part of it is that the fight was happening live at that very moment, so no relative, friend or neighbor can call you or let you know how the fight ended as they learned it from maybe relatives abroad. Anyone had this experience before, and can you share how your experience went?
6 responses

• India
25 Apr 12
Hello friend, No I am not experienced. I have a opportunity in very time. But I am not going. Because I don't like the boxing. My lover like it. Have a nice day.

• Philippines
25 Apr 12
It's understandable because I think most women generally don't like boxing and any contact sports. It's a man's sports, one may say. Well,there are lots of activities that both men and women would enjoy...have a nice day too!

• India
25 Apr 12
Hello friend, It is not true. I am a women but I like many type of sports. My favorite sports are biliard, tenis, busket ball, cricket. This games are not only for mans. This games are also for the womens. Have a nice day.

• Philippines
25 Apr 12
Thanks for pointing that out, friend. I realize this is true and I know a lot of women who are into sports. But maybe what I mean are fighting sports like boxing, UFC fighting, wrestling and the likes. But you can tell me and correct me on this if you think it's not true. Have a nice day too!

• United Kingdom
24 Apr 12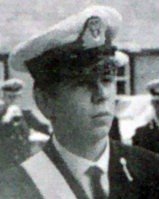 No, never, but I've seen boxing matches when I was at (nautical) college. I even boxed for my college against England's famous Eton College. I put up a good fight, but in the end I lost. I received quite a blow in fact, and when I looked around, it seemed I was in a dream. My opponent even seemed a little apologetic afterwards; for such an elegant youth, he packed quite a punch. I've not boxed since college days, nor taken any interest in boxing, but I'm proud of my oh so brief time as a boxer. It's a tough game, and anyone who enters the ring to box is a brave soul indeed in my view.

• Philippines
24 Apr 12
Your experience reminded me of our boxing sparring sessions with neighbors me and my brothers were young. At that time, the popular boxer was Muhammad Ali and we seem to copy his style of boxing. I had a few sparring and I remembered winning all of them as we bought two pairs of gloves for that purpose. I had 5 brothers and we were tough kids when we were young, but we were not troublemakers but those troublemakers tries to make friends with us because they know they can't intimidate us. I guess those were the days, and when you get older they all seem to be useless stuff because in my opinion, it would be better to have no enemies at all. I think it's still good to know some kind of martial arts for self-protection.

• United Kingdom
25 Apr 12
Of course, as you say in an ideal world, emnity would not exist, but sadly it does.

• Philippines
24 Apr 12
Well I haven't tried that but I was supposed to go to a match and that was the pacquiao and mayweather fight, me and my dad agreed that if the fight happens we will buy seats from the movie theater who will broadcast it live but sad to say the fight didn't even happen, very unfortunate.

• Philippines
25 Apr 12
The Pacquiao vs Mayweather fight is really the dream fight that never happens...well who knows! Anything is possible...maybe after the fight between Mayweather vs Cotto and Pacquiao vs Bradley finishes, then we will know if those two would finally meet...if they still don't meet, I think the fight won't ever be possible. And it's possible one or both of them may lose their fight, but I think it's most unlikely except for Cotto's chance. Cotto has a bigger chance to win against Mayweather than Bradley is against Pacquiao. Of course, this is only my personal opinion.

• Philippines
24 Apr 12
i have not watched a live boxing match. i havent got the chance to. but if given the opportunity i would surely grab it! watching a boxing match is so thrilling and exciting!

• Philippines
25 Apr 12
You should try it sometimes. Wathing a live boxing match in a big screen with other boxing fans is a different experience...and it really makes watching the fight more exciting.

• Philippines
24 Apr 12
Never had a chance cause it is always fully booked.

• Philippines
25 Apr 12
You should try to buy a ticket earlier. I guess some places are overcrowded, though. I don't like watching if that is the case.

• Philippines
15 May 12
Nope I haven't a live boxing in a movie theater because it's just too expensive for a fight. There are other venues which offers cinema like features but with less expense. Anyway, bottomline is that we enjoyed what we watch for and we are entertained because boxing is still entertainment.