Last Summer Buzz

Philippines
May 3, 2012 10:14am CST
Summer Vacation in our country is about to end, and then opens a new schoolyear, and a new season. Most of us must have already enjoyed summer at its best. A lot of families and friends flocked the beach resorts, amusement parks, clubs, etc, and had nothing else in mind, but fun. In the remaining weeks or days, what's left in your summer 2012 plans?
3 responses

• United Kingdom
7 May 12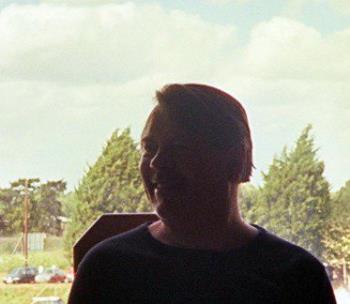 In the United Kingdom, spring began on or around March the 21st, which is often taken as the official first day of spring , while the official first day of summer for some will be around June 21, so we have over a month before summer. And so far we have had a very poor spring; it was quite sunny at first, but most of our spring has been unusually wet and cold. It's normally quite nice this time and year; I mean...we look so much forward to the spring. So I guess the summer ends in the Phillipines, as ours begins? I can remember going back to school around September the 9th when I was a kid at college; so summer was still in operation. It could be said.

• Philippines
7 May 12
Right, our summer comes on different time of the year. Do you enjoy your summer in UK, too?

• United Kingdom
7 May 12
Yes, I love them, they can be very sunny and happy and full of life and colour.

• Philippines
7 May 12
Probably not as hot as it gets here in our country (Philippines). What's the highest temperature you can get during summer, in UK?


• Philippines
5 May 12
Me and my sisters are still planning to go to the beach before summer 2012 ends. Until now, we still haven't decided on where to go. I really hope we can set a date and a place to go before the rainy season starts. We already went on an unexpected island hopping but it wasn't enough and it was not that fun at all. We need something we can really call a fun and a memorable summer.

• Philippines
5 May 12
Do you want to go out of town for that? I mean, I'm sure most of the better beach resorts are always in the remote area, and we may need to take a boat trip or a flight to get there. Or, do you plan to just go to the nearest beach in town. I'm also hoping I could have a big blast before school starts in June. The thing is, I'm due to deliver by the last 2 weeks in May, and then my eldest daughter would have to start schooling by June. So, I don't know if we can still have one last summer escapade.

• Philippines
6 May 12
We have so many plans actually. We are planning to go to Davao or Camotes or Camiguin, we are also planning just going out of town, like whale watching, plantation bay day tour or imperial hotel day tour as well. But we really have not decided on which one is more cheaper and which one is more fun and worth the time and money. Well, if you are due to deliver your baby real soon, I think it would be best for you to just postpone any plans for vacation. We just don't know if you will feel the labor pains sooner than expected. But, if you really wanted to go, I guess it would be best for you to just go on a summer vacation near your city. You will still have fun depending on how you will celebrate it with your whole family.

• Philippines
6 May 12
At least, I have a good excuse to avoid the summer heat. I should just postpone any vacation plans, for now. And, I have more things to consider, this time. I do hope you'd get to take your final blast for the summer, pretty soon. Enjoy, gaiza!



• Philippines
8 May 12
Well, didn't enjoy my summer vacation much. Cuz I was so busy with school matters still. But I'm still hoping of travelling locally to enjoy my last 2 weeks of vacation. I wish to find a travel buddy who'll come with me. I'm planning to review my lessons too and take an advance study of my next semester's subjects.

• Philippines
9 May 12
It really does sound like a very busy summer. Don't worry, I'm sure you'll find yourself some time to unwind. No matter if summer's over, you can always have fun any time of the year. Don't you want to travel alone? And, find good new friends, wherever you may go?