Nobody is who they say they are.

South Africa
May 6, 2012 6:48am CST
In the life we living today, people pretend to be somebody else all the time. Why? I'm not only talking about the love relationship, even friendships. Do you call a person friend, who can't defend you when someone talks bad about you? Or they don't tell that so and so said this about you, or simply tell you if you looking tired that day. Instead she goes and talks about you with someone else. In love relations people "use" each other to get to where they want to go. Do you think it has alwaysbeenlike this or it has become worse these days?
5 responses

• United States
6 May 12
Nikhabele...This has been true throughout the history of man and unfortunately I think it will continue. Thing is it is a reflection on the person being less than a good friend to you. It is always in my opinion related to insecurity and feelings of inadequacy. Talking badly about others seems to lift their own self esteem and it is a sad trait.

• South Africa
6 May 12
Well said Stary,,,, I think it goes with a person being envious of their supposed friend. I still say I'd rather mylot than spend time having a case of fake people. :)


• Philippines
6 May 12
Someone you trust who doesn't respect you isn't someone to rely on. I have dealt with individuals like this sort. I choose not to confront them but to let them go. Smile my sincere smile and talk my usual chat. But, to share my deepest fear, feelings and expectations? No more!

• South Africa
6 May 12
I agree with you, a person of this kind is good to be out of your life, the only problem is they keep coming back. Id rather not have a friend and spend my time mylotting than being with a fake person.

• Philippines
14 May 12
Aw, just go with the flow. Don't just expect more from people you meet. Not all can be horrid, somewhere out there, are those worth keeping. Have a great day :)

• Japan
7 May 12
Hi! It takes a lot of integrity to someone be one alone and in front of others, I think it also take it a lot of guts cause people are not original in general, most act like the majority and end up unhappy because they are not themselves. A wise man already said we must be as spontaneous as possible, be real and as true as possible. Most fake what they think it's ugly or don't want to deal with. Well, that's the ugly thing. We all have flaws, we don't need to hide.

•
6 May 12
It has always happened. You only have to look into history to see that we haven't changed very much in they way we treat each other. Some people will treat others badly for their own ends and a few good people get hurt. The difference is that we hear about it more because of all the media and technology. Its so easy to get news and find out what everybody all over the world is doing and their opinions. I don't think we are actually getting any worse.

• United Kingdom
6 May 12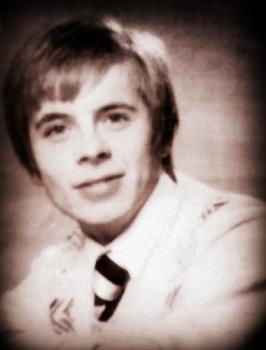 I'm a Christian, and we acknowledge the existence of sin, which is at the root of everything you mention. Yes, it's always been like this; although whether it's becoming worse these days or not, I can't say. Many Christians believe these are the Last Days prior to the return of Christ; so would say, yes, things are worse. As a Christian, I believe a person should try and practise integrity, which includes keeping one's word; never lying; never deceiving; never pretending; being who they say they are. I certainly try; it's deeply important to me, and I aspire to the 100% truth at all times. Yes, things can be bad; but there is much to be grateful about too: the love of family; the people who have loved us, and still do, I mean really love us; the people who have been kind to us; the people who practise courtesy and good will on a daily basis as good manners. All these things exist. They are the blessings of our life.