How to encourage a kid to learn/practice writting?

Philippines
June 6, 2012 5:20am CST
I have 2 kids, a toddler and a gradeschooler. My eldest already knows how to write but apparently he doesn't like writing a lot. We usually argue whenever we practice writing at home. I sometimes get frustrated when I'm teaching him because I don't know what to do anymore. He sometimes says that he always get tired whenever he writes. I know writing is very important specially when he is in school and I'm afraid that he might get into some problems/issues with this matter.
6 responses

• United States
6 Jun 12
Hello aquinoma05! I am so glad I found this discussion! I am here to offer my advice and own experiences with these same exact issues! I am here to help as much as I can! My son was withdrawn socially at school because he has always been extremely shy. He's a fun kiddo, but he had a hard time speaking out around other chldren. At home, he is the total opposite of what being shy really means! haha! Well, this had caused him a lot of emotional distress, as it began to bother him a lot. His reading skills have always been good, as well as his writing abilities. Because of his shyness, the school put my son in a special reading class, not realizing how smart he was, as again, it was just his "mute" personality that stopped him from engaging in class. So, as a concerned and loving mother, I took this very serious, and I pulled him out of school. I then ordered a ton of grade level materials and signed him up to online schooling. (Which in most states, this option is free.) I also ordered a few science and history books from Amazon to help him learn about those subjects as well. He has watched educational videos. we have done many, many, many educational activities here at home, and he is advanced to a higher grade level than what he was before, which was still above average in my opinion. You know what my secret is? Because my son too had issues about wanting to write, It's not that he couldn't write, it's that I practially had to beg him to sit and do his work. Well, I quickly learned that here at home, he knows he has freedom. He no longer has to be that "shy boy" anymore. So, he was restless. My secret is...Do not give a child big assignments. Start with giving him five and only five words to write. Be positive and smile and say, "Let's get this done so you have time to play or read a book of your choice!" This makes it seem easier for my son. So, he writes his five, and only five spellng words in the morning. I give him a 15 minute break. Then, I tell him that it's time to read a book and if his does so, he is allowed to watch 20 minutes of his favorite, educational show or video on youtube. There are a lot of amazing animal videos on there. Plus, you can look up an endless number of educational topics that your son might be interested in. my son loves watching videos on science projects. We try to take the time to make things fun while learning at the same time! So, we then try some of the science projects ourselves to see how they work in real life. I wait a few hours and them have my son write his words again and then practice writing or even telling me sentences to go with those words he has written to make it fun! I then ask him if he can sit with me and make up a fun story using these words. I help start the story and give hm a sentence to help him out. After he is done with his video, I ask him to read me a read, and I tell him I will help him sound out the words if he gets stuck or forgets. I then say, if you read this book, we will play a card game together. I then use educational, flash cards that relate to math and spelling. (You can find these at almost any store that offers school supplies and they are not at all expensive.) He has fun with the idea. So, it keeps hm entertaned. I then pull out a map of some sort. Charts are great for kids and you can make these yourself at home or print them off the computer. You can use colorful maps of The United States, The Food Pyrimid, State Bird and Flag, and so on. Then help him practice learning this way. It helps using colorful pictures. I also find educatonal games and worksheets from onliine sorces, or I make them myself. This helps his stay concentrated. Remind him every day of how proud you are of his accomplishments! If he likes stickers, put them on his spelling tests when he trys really hard to pay attention. There are so many more ideas I use and can offer you. I you would like to email me, you can go to my profile and do so. I am willing to help you find these activities to print off. I just need to know what grade level your son is on. I can also keep in contact with you if you get stressed. Trust me, I've been there many times. I can help you if you need me to do so, plus, we will both gain a new friend that understands what a struggle it is to keep our kids on track. Wow, I would keep going, but I think I've just filled up your comment box..haha. My name is Jen and I am here to help you if you choose to contact me for support and advice, as I am a full time college student and home school mother. Ohhh and an absolute, positive and caring friend! Thanks for askng these questions, and I hope to hear from you soon! Take care and relax, Jen

• Philippines
6 Jun 12
Hi Jen! thanks for the comment. I'll shoot you an email with regards to this. I think your doing a great job teaching your kid and i would like to know better about this. I'll send you an email with the info so we can talk more about this... Thanks again!

• Philippines
7 Jun 12
hello jen,reading your comment had really inspired me, i too have same problem with my grade school son and is also gets frustrated every time i teach him. I guess what i'm missing to be effective as you is patience and all stuff that can create a happy environment.Lesson learned.Thank you so much for the information and congratulations for a job well done for your son.

• Thiruvananthapuram, India
7 Jun 12
Children in the formative years of development show little interest in learning and writing. It is for the parents or the other family members to encourage the child to learn or write.One could offer rewards for completing the assigned exercises. This would encourage the growing child to do a particular thing to aprental satisfaction and contentment.

• India
6 Jun 12
Well i would like to suggest you to ask him to join forums like MyLot so that he gets ample opportunities to write and post discussions. After a brief stint on MyLot, he is sure gonna love this forum and would start writing of his own.

• Malaysia
6 Jun 12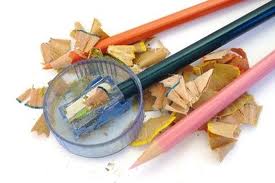 i guess have to coax him to do writing exercise , and if finish weekend give him reward like going to the playground , renting carton dvd for him , cook his favourite food and such , give him plenty of praise in his attempt and such, first few tries are hardest , if he is used to the exercise , the next exercises will be easier.Writing tired maybe due the pensil size or the exercise writing block is too small? Is the lighting enought in the room? Try doing exercise just after they finish their evening nap?

• United States
6 Jun 12
Build them a sticker chart and each time they practice they get a sticker for the day. Then when they get so many stickers they earn a prize... the prize doesn't have to be big but just something that makes them feel good for earning it

• Netherlands
6 Jun 12
People are different, some like to write others don't. Some will educate themselves (like my 6 year old daughter) others don't (like my son who is smart but more lazy). My son is able to write. Even with a great handwriting althoug he is left handed. The teachers always loved his handwriting but also had always something to complain (too slow etc etc). So in the end he gave up. I bought him an old type write which he really wanted. Now he likes to write. I also give he a scrap book during holidays. Since it's hard for him to write all the letters attached to eachother I told him not to do that anymore. This way he is way quicker and he does have a great handwriting again plus likes it. I also asked my son (as he really did not like to write at all anymore) to make the shoppinglist plus promised him I would buy everything I was able to read. This all worked fine.