inorganic gfarming-use of pesticides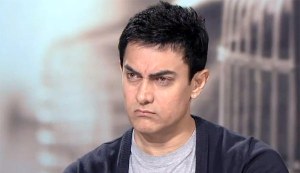 India
June 24, 2012 5:45am CST
Hello Everyone here Ji, After watching today's SATYAMEV-JAYATEY' BY Amir Khan I dare to prononce that Impact caused to human-lives and ill efects today by droping of Hydrogen Bomb on Hiroshima & Nagasaki and recent Bhopal gas tragedy seems no-where when I compare ill effects of In-organic production of Farming. Spreading and use of Pesticides should totally be banned. For more please follow this link :-
http://www.bollywoodlife.com/news-gossip/satyamev-jayete-episode-8-aamir-khan-talks-about-the-poisonous-pesticides-in-our-food-chain/comment-page-1/#comment-109845
May God bless You and have a great time

5 responses

• Malaysia
24 Jun 12
I fear for my own health too. Knowing that the food that i eat is covered by chemicals and poisons. Health authorities should conduct more checks on the things the farmers use in their farms. Also research should be conducted to see the effect of certain chemicals on human being in the long run. I mean pesticides is an industries, from time to time there will always be new products introduced by pesticides companies. Just need to make sure all these won't affect any lives short term or long term. Promote more organic farmings. I myself starting to fear some of the stuff i buy from the markets and i am thinking of growing some of my favourite vegetables for my own use.

• India
25 Jun 12
Hello my friend elguardian Ji,
Ithink after knowing everyone should try and stop this production and go back to Organic farming only. May God bless You and have a great time


•
25 Jun 12
pestisides is harmfull every body is know so these pestisides use in crop and eat. t where is place for arguments please read and replay

• Canada
24 Jun 12
I am a professional beekeeper, and 2 winters ago I lost 50% of my bees. We suspect CCD, (Colony collapse Disease) for the loss, which may be caused by farmers spraying Insecticide, Fungicide, and Herbicides on their crops. This being said, we must use Insecticides in our own honeybee colonies to prevent the bees from dying from American Foul Brood, and Varoa Mites. We are part of our own problem, and there is Nothing we can do about it! If all farmers went Organic the world would starve! There is no way farmers could feed the world without the use of chemicals on their crops, and their animals!

• India
25 Jun 12
Hello my friend barehugs Ji,
Well, I think please follow the link as suggested peacefully, you will know that after re-starting of organic farming, yield went down initially and now again it is picking up. So why at the cost of lives and diseases. May God bless You and have a great time


• India
24 Jun 12
Bhabhji

Do you remember initially they gave manures and pesticides free; this decreased the productivity of our soil, next we had to pay for these stuff, what we eat are just poison, we pay 60 rupees for one kilo of vegetable but get the diseases in the long run free.

.

• India
25 Jun 12
Hello my friend Professor2010 Ji,
Initially all these facts were not brought out in broad-dat-light, now something has to be done else doos day is very near. May God bless You and have a great time



• India
25 Jun 12
Hello my friend Lakota12 Ji,
You are very much learned lady. I wish you read whole episode and know the fact. Organic farming has already been started at many places in India. Sikkim has declared that by 2015, it will become an organioc state. It is very true that we were un-known about it's ill effects till now, but after knowing we should undue the problem. Please go through link first. May God bless You and have a great time


• Philippines
27 Jun 12
Yes you are right, using inorganic pesticides really helps farmers in controlling pests in their plants. However, there are some residues remained in the plant where they harveste as well as to the soils where they applied pesticides. One of my calssmate's thesis in college was about pesticide residues in plant. He found that most of the plant samples sold in the market have pesticide residues but still within the tolerable limit. Yes it was tolerable and will not caused poison to eaters. However, we must consider the law of bioaccumulation. which means that this pesticides will accumulated in the body of the eaters whether animals or human. In the long run, this will have a ill effect in our body.