The joys of recycling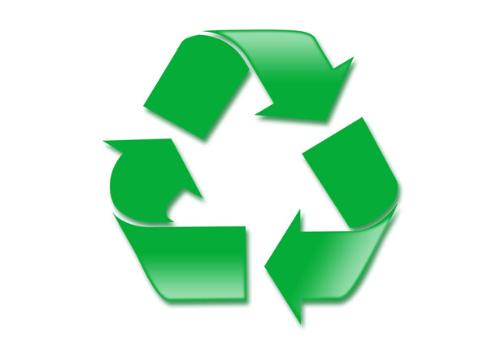 United States
8 responses

• United States
1 Jul 12
Yes, my family recycles. We recycle whatever our city says we can; cereal boxes, milk jugs, paper etc etc etc. In fact, I don't like not recycling, and I wish more people/places would do it. The place where I worked before didn't recycle, so when there wa something that was recyclable I would just put it in my bag, take it home and recycle it instead of throwing it in the trash at work. I often would go home with paper towel rolls, tissue boxes, and extra paper in my purse! Haha.

• United States
1 Jul 12
Sounds like you are a very dedicated recycler. I recycle anything that can get me some money.

• United States
1 Jul 12
There isn't much money in recycling anymore, unless it is metal.

• United States
1 Jul 12
I don't think we get paid anything for recycling our stuff. But we go get a little money back for collecting our soda cans and any cans that are like them. We also collect the soda pop tops for charity.


• United States
2 Jul 12
Yeah it is a good thing to recycle. I recycle cans and other items like milk jugs and the like. It makes me feel good when I recycle. I'm able to help the environment in a small way.

• United States
2 Jul 12
I do it for the money, and with milk jugs, I always find a use for them, so much you can do with those things.

• United States
27 Jul 12
Yeah it's nice to earn money while doing something good for the environment. I have been saving up some cans that I hope to be able to recycle hear soon. That will give us a little extra cash.

• China
4 Jul 12
Last week,my friend and i went to the shop of wooden products.And she told me that some of them are made by recycling.I think this is really magical and yes,can be good for the environment and also benifit us a lot.lol,sometimes i really appreciate some of our human idea and helps for living.

• United States
4 Jul 12
There are many products made from recycling, and it is a joy to see that people are taking this issue seriously today. It is very important.

• Philippines
2 Jul 12
I agree with you recycling has a big help in the environment. I recycled big cans of milk I used as pot for my plants and flowers. Usually newspapers and plastic bottles I send that on the junk shop and sell it. And when I am in my hometown instead of burning the leaves my mom used to buried it and serve as fertilized to our vegetables. Nowadays lots of things we can still use that just throwing it, we just need to open our mind and think for something so that we can recycle things to earn money at the save time saving our environment.

• United States
2 Jul 12
Yes, not only will it help, it will help you save money or even earn money.

• Philippines
2 Jul 12
Yes I do recycle, I do not throw things that much, Normally, I use to use my old notebooks and make a new one,instead of buying a new notebook. I also recycle old bottles, make it to new things such as pen holder, a piggy bank and many more.

• United States
2 Jul 12
This is a good thing to do. I wish they would offer more incentive to recycle, so more people would do it.

• United States
1 Jul 12
I don't have much waste and have really tried to eliminate as much as possible. I recycle by reusing everything I can. Plastic or paper sacks are saved and reused until they're in shreds, vegetable and fruit scraps, etc. get composted so I have good soil for the garden, the rare "tin" can is often reused to start plants in or to scoop up things with, or to hold things like pens or screwdrivers or straws. Newspapers are used in the garden as mulch or used to dry windows or wrap things for shipping. I just gave a stash of newspaper to my daughter to pack things because she's moving. Aluminum cans get returned for cash, but that's about all.

• United States
2 Jul 12
It's good to reuse things when you can. It helps to save money and save the world.

• United Kingdom
1 Jul 12
I adore caring for the environment and a sensible way that I do this is recycling unwanted packaging from my home. I like to recycle paper, card, cardboard, glass, tin, food scraps like vegetable peelings and plastics. I have got a green box to put those some items of recycling into. I have also got a brown box for food scraps. I have a number of large green garden sacks for plant stuff like weeds and grass cuttings. I sometimes drive over to my local recycling center if I have more recycling to do than usual. I take reusable shopping bags with me rather than take plastic shopping bags from the shops.

• United States
1 Jul 12
Sounds like you do your part. I keep bags for packaging.


• United States
1 Jul 12
Wow, awesome. 5 cents for each can and bottle? It is good to recycle.