Im frustrated w/ skype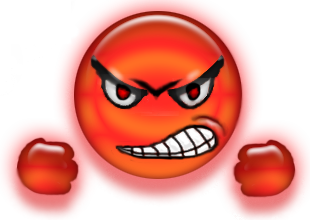 Philippines
July 5, 2012 10:43am CST
Hello Lotters, I guess it was stupid to rant on this, but recently i need to vent my frustration on what i discovered. I got fed up with reloading my skype to ten dollars (10$) because it was too expensive for me to maintain the balance of it. I thought the 10$ usual credit is the only one that has the Auto-reload option. turns out, it's the only offer where you can disabled and enabled it. Unlike in the subscription thing, I forgot that you had to cancel it

..... should have cancelled it before I got the pay out, this sucks. but mom will have plenty of time to talk again to relatives this month until it expires next month...probably purchase the subscription before September

5 responses


• Philippines
6 Jul 12
Hello

Aabuda, I am trying to be calm. must the coffee i drank last night and it was two sachet different three in one. had no idea this would cost me much of a drag and sleep lates. as for the skype i hope she get to use it most of the days because i won't refund this next month, just too damn much. Have a Nice day.



• Philippines
5 Jul 12
it may be frustrating at times to see some good money goes without real benefits. i could understand the feeling. the subscription fee or auto-load is cheaper is one is a regular user of the online calling site. if not, then regular loading when one needs it is practical and cheaper. the savings that come with sbscription and auto-loading will go if it is cancelled.

• Philippines
6 Jul 12
Hello

Mensab, well the regular loading of ten dollars was too much and my mom sometimes wouldn't know when to stop. when she does, there's a lot of huge deduction into it. well, it's basically cheaper but if my mom won't use it every day then six dollars of one month unlimited subscription not worth the dime. I have cancelled it that's for sure. have a nice day.



• Philippines
5 Jul 12
dear LK, Well, that's her only happiness - I mean extra happiness don't be KJ my brother -hehehe. Anyway, keep going and let's double the earning this month


• Philippines
5 Jul 12
Hello Jai-sis, That's not her only happiness sorry to say. she also uses facebook and can hang out with friends and some relatives when she has the time. she can even go out every single day and meet up with different people, and chat. you think I feel the same thing when i let her take over the lappie and spend it most than i do? am stuck here. yeah, i can be kj but i have the right to rant..




• Philippines
7 Jul 12
Why do you need to reload Skype? Why not let her relatives go online through Skype, it's free. Anyhow, if she's really into those sorts of things, it's better if you just bought a magic jack. Anyhow, relax. As long as you're earning enough for her subscriptions, that would be fine. But still, there are other cheaper ways to talk. Have a great Mylot experience ahead!