Chris and Rihanna after the brawl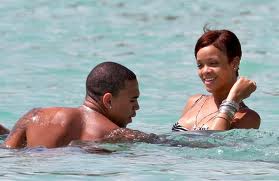 Philippines
July 5, 2012 9:13pm CST
There where rumors spreading that the ex squeeze Chris Brown and Rihanna spent the night together after his bar brawl with Drake. Reports says that Rihanna "was all over Chris" at Jay Z's 40/40 club, consoling him and making sure that he was doing fine. Seriously when I saw this news a few days ago I was like is this true that they are back together since I think I read somewhere that Chris is dating someone else. Is this publicity stunt again since Chris Brown's album is coming up in stores this month I think.. What do you think guys?
3 responses

• United States
6 Jul 12
She still loves him and the world needs to get over it and leave them alone. people go through what they went through all the time. I don't understand why people think she is different because she is a star. you can't choose who you fall in love with. love is blind to some people.

• United States
9 Jul 12
What I can say is that if I was Rihanna, there is no way that I would ever be anywhere near Chris Brown again. However, I'm not her and I don't know what her relationship with him really was other than the publicity that the couple had. It could be that she really is in love with him and despite the fact that he did hurt her, she still has feelings for him that will never be alone. This kind of thing happens all the time with people that aren't celebrities and I would imagine that the same could be true of famous people as well.

•
6 Jul 12
I am so sick of the both of them! Rihanna hasn't learned by now that Chris Brown has a bad temper. I think they both are just addicted to each other and they both need to stay way from each other!