Miley's Shot Gun Wedding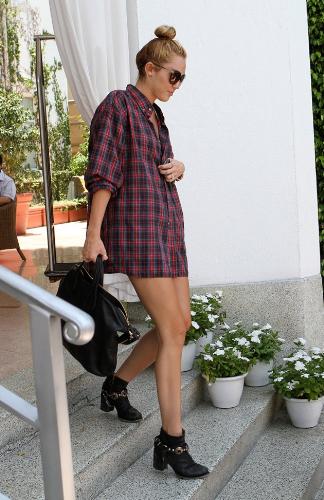 Philippines
July 6, 2012 3:49am CST
This is not going to be the concept of her wedding but Miley Cyrus is going to have a shotgun wedding this summer to Liam Hemsworth because she's got a baby on board. Rumor has it that Miley got pregnant to lock Liam into a commitment. Miley thought that this is going to be the best reason for Liam to say I Do to her. Sounds absurd to me since if you see the body of Miley on recent pics she's very slim and very thin. Hopefully this is just a rumor and tabloids just wants to blow the engagement of this two to bigger proportions.
2 responses

• United States
6 Jul 12
I would never think this was true at all. The both have too much in their own lives to be doing anything to trap people. she can live alone and take care of her child and he sure as hell can afford to live on his own and take care of his child. some people have nothing better to do with thier lives then to spred trash. if she married him I wuld never think this was ever true..

• United States
9 Jul 12
Who really knows whether or not Miley Cyrus really is pregnant, but I have to admit that it really wouldn't be all that surprising to me considering the things that we do know about in her recent past. With that said, I think that there are a lot of people that do trick a man into getting them pregnant so that they are able to convince them to get married to them. This is the situation that is happening in one of my male friend's lives right now and he really isn't even sure if the baby is his.