How do you find Philippines?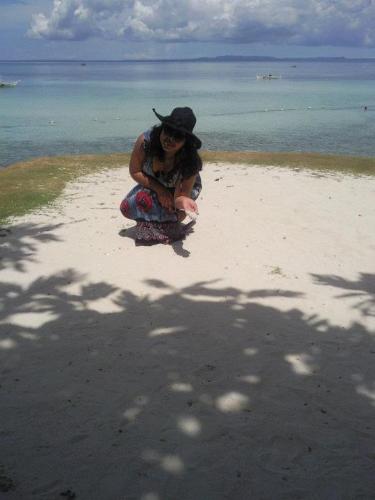 Philippines
July 18, 2012 6:12pm CST
Philippines is one of the Asian countries known as their beautiful beaches.In fact this country is the love nest of some foreigners who are newly married or even the hide out to some people who are exhausted from their busy life.I am proud to say that i've been to various beaches in the Philippines.I love to walk barefoot under the fine white sand and swim in clear blue crystal water.And I'm still planning to conquer all the God's given beautiful natural wonders in our nature here. How about your experience in the Philippines? How do you describe Philippines with its natural Beauty?
9 responses

• United States
18 Jul 12
Thanks for the nice words about my country, and I'm also equally happy that all your experiences here have been so memorable for you. Back when I was still in school and struggling to work the first few years, I wasn't able to explore my own country due to limitations in time and resources. Now, even though I'm already in my late twenties and just started exploring my own country, I can say that we are indeed blessed with small hints of paradise here and there.

• Philippines
18 Jul 12
I live here in the Philippines but I will still consider myself as foreigner to my own country snce I haven't travelled thru the beautiful places in the country. I know that there are many beautiful landmarks and historcal places as well as beaches around the country. One reason why I haven't visited them is budget.

• Philippines
19 Jul 12
That is true. Another hindrants from travelling is my work. Perhaps when our son reaches the age comfortable for travel, we might have explore some of the beautiful destinations here in our country.

• Philippines
18 Jul 12
i can simply say, "It's more fun in the Philippines." yeah, this is the land of my birth and i take pride of this. there are indeed lots of beautiful scenery in each and every part of this country. though, i have just been to some due to financial constraint.:(

• Philippines
22 Jul 12
This is something I am proud of as a Filipino. Philippines is known by foreigners in many ways. Philippines is a unique country. I hope someday I will be able to travel my own country. This is one of my dreams I want badly want to fulfill. My home country first before others. Have a good day. Such a lovely discussion.

• Philippines
20 Jul 12
one of my american friends said that our country is the most beautiful country that he visited. in terms of the people he said that we are hospitable, friendly and accommodating. since im a filipino i truly appreciate the beauty of our country, and if i were told to choose a place to live i would happy to say that i wouldnt live any other place besides philippines.

• Philippines
20 Jul 12
Sure, our country has some breathtaking beaches and landscapes but this is not the image I have in my mind when I think of Philippines. Since I have lived here in Quezon City since I was a kid, I am faced with the fact that even if our country is gifted with abundant resource endowments, signs of poverty is also rampant. In fact, here in Q.C. I could say with confidence that people under the poverty line are more rampant that those beautiful scenery. This is the reason why the government allegedly tried to cover up the slums in the city during the ADB conference.

• Legaspi, Philippines
19 Jul 12
I would like to commend you for starting this kind of discussion. Personally, I could say that I am not yet very familiar with our country. There are still lot of places that I haven't been. Actually I am planing to have a visit to some of our places starting next year after my training. My friends are asking me if I have plans of going out of the country for a vacation perhaps, but I told them after I finished with our own country.


• Quezon City, Philippines
19 Jul 12
It has been a dream for me as a citizen to afford getting to those places that you mention. As far as I am concerned I have been to one that you described here and I feel that our government should promote and maybe make these places affordable to the local citizen. Sometimes I feel that the foreigners are more knowledgeable on where the good spots here in the Philippines compared to us ordinary citizens.

• Philippines
18 Jul 12
I am from the Philippines, and I would always support the campaign of the Department of Tourism, that "its more fun in the Philippines".. In our country you'll see hundreds of beautiful island, beaches, mountains, and everything. Filipinos are very hospitable,not to mention all the delicious delicacies that you haven't eaten yet.. Philippines is known for its beauty and nature.. i hope you could visit us ..