Hot to take care of the skin in a natural way? Home remedies please?

India
July 26, 2012 11:51am CST
My face skin is slowly becoming rough now-a-days. I see some people's face very clear and shiny. Can you please tell me simple natural remedies and home remedies as to how to take care of my skin? The names of simple creams are also welcome. Thanks in advance.
7 responses

• China
12 Nov 12
Hello Buchi_bulla. I think that daily food should contain more vegetables and fruits. Besides, creams are good to help the skin be smooth. I like to use Nevia or Dabao SOD. They help keep the skin moisture all day. It is good for the skin in dry weather. Take care.

• India
1 Apr 13
The problem is I am diabetic and cannot have much fruit intake. But vegetables, I can have. Now-a-days I am using cetaphil for face and Dove for hands and legs. Thanks for the suggestion.

• United States
26 Jul 12
Coconut oil is very good for your skin. Also drinking lots of water. Another thing you might try is washing your face with a mixture of 1/4 Tblsp. of organic apple cider vinegar and 1/2 C. of water. Leave it on for about a minute and then rinse. You can also add 1/2 teaspoon of baking soda to this. Wait for the bubbling to stop before you use it. It has to be organic ACV. It might (or not) tingle a little but it's nothing to worry about - unless you're allergic to vinegar! Hope this is helpful.

• India
28 Jul 12
Oh good suggestion. I must see whether I get organic ACV. If I am able to, then I can follow this tip of yours. With good wishes friend.

• India
13 Jan 13
Hi I just want to know does this tip work? did you try it?

• Philippines
30 Mar 13
I have a fair complexion. I don't have any pimples. I have smooth skin. My secret is baking soda. I used this 1-2 times a week. Just add this in your soap while taking a bath. Every night used ripe tomatoes as your facial cleanser. You can also used olive oil in your face every night to avoid wrinkles. Olive oil is effective in having a thick long lashes.

• India
1 Apr 13
I never knew tomato is a facial cleanser and baking soda is useful for skin maintenance. Thanks for the suggestion friend.



• India
16 Aug 12
Very true. The problem is we should get pure one. Adulterated will worsen the problem.


• Chile
26 Jul 12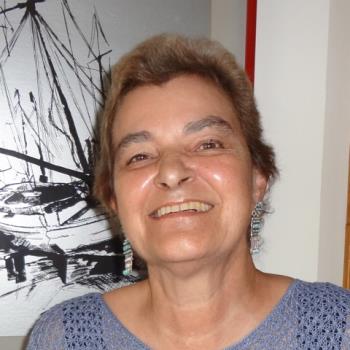 I have always washed my face with no soap, just plain warm water. I have only used lipstick (not much) and a bit of help for the eyes. I use a mild crem to clean my eyes. The rrest, as I said, is water. I think my complexion is quite good for my age.

• India
28 Jul 12
Oh marvelous Marguicha, really good maintenance of skin by you. My husband always says be natural as far as possible. Your words prove that. Thanks for the tips friend.