what's your main purpose for eating healthier

United States
July 31, 2012 9:59pm CST
Eating healthier is a new thing to me , I try to eat more nuts these days instead of sweets but I love my sweet . I can never stop eat cake though their is somethings I will never give up like cheese cake and chocolate cakes . Does healthy mean more salad . I try easting pure salad one day lol My bf and I could not do it we start eating junk right after . So whats some of the reason drive you to eat healthier is it because you are more mature ? etc
8 responses

• Australia
1 Aug 12
I eat healthy to stay healthy. I feel much better when I'm eating healthier food than the junk food and it makes all the difference to me. I find it quite easy not to go to fast food places often, just once in a while. It really does help


• United States
1 Aug 12
Well thats the best reason to , I am trying to eat healthier food more also . I will not stop eating cake for now so ill increase my veggie intake I eat fresh fruits daily. I really only eat like burgers and kfc twice a month in between its home cook meals , but ill eat light snacks daily .

• Australia
1 Aug 12
That's good, just eat less cake and when I say I don't eat fast food often I might only have it once every two to three months

By simply adding more fruits and veggies to your diet and drinking more water you will feel the difference for sure


• United States
5 Aug 12
I drink a lot of water daily because I love clear skin, and water increase the how fast your body process food .


• United States
7 Aug 12
I guess for me eating healthy is a way to live a better, fuller and longer life. I enjoy eating, so if I have to eat a bunch of stuff that I do not like to just survive and be considered "healthy", then I do not really consider that "living" but rather "existing". However, if I can find foods that taste good and are also healthy, then that is the best thing, in my opinion.


• United States
13 Aug 12
Foods that are tasty and healthy would be ideal . I crave candy and snacks but I eat a lot of vegetables with my dinner . I notice whenever people diet they try to cut out junk and go for vegetables only , I dont think it helps but a lot have said it does . I much rather regular milk than soy.

• United States
16 Aug 12
I think that cutting out junk food does help, especially if the person eats a lot of junk food and does not eat much healthy food. Eating the vegetables and fruits at meal times and when hungry as an in-between snack will not only give the person more essential vitamins and minerals than junk food but also will add less calories and more fiber than junk food. However, I do not think that all junk food needs to be eliminated ... I believe that moderation is a good thing, because it allows the person to enjoy eating various foods without feeling deprived or having a bunch of unfulfilled cravings.

• United States
25 Aug 12
Yes it would help if the person eat too much junk and not enough food with good nutrition . I agree with you, valid point about moderation is important .

• Philippines
2 Aug 12
The main purpose for eating healthier to save money and feel happy. Before I love cakes, fatty foods, junk foods and fast food restaurant but I noticed that I gained lots of weight and get some pimples most of the time and needed to go dermatologist about it. Also my husband got sick because of eating unhealthy foods and it really cost us a lot when we received our hospital bills. Now we eat fresh, healthy foods like fruits and vegetables, also as much as possible we eat home made food which is more cheap and nutritious.

• United States
5 Aug 12
I love homemade and fruits and vegetable , I have almost all my country fruits in my yard back. Fast food is costly but if your busy you find yourself eating some lots of junk . Drink a lot of water and you wont have to worry about weight gain and pimple .

• China
1 Aug 12
i think i eat healthier becuase i am more mature than before, i know what i should eat to keep my heath. i only want to eat delicious food when i was little, so i eat much, such as junk food and coke, i like them very match, but i become mature now, so i decide to eat healthier food, i drink a lot of milk and yogurt now instead of cola, and i eat less junk food, so i choose healthier eating because i am more mature than before

• United States
5 Aug 12
My fiance moto is to eat unhealthy until doctor say other wise, but I know children change people .

• Philippines
1 Aug 12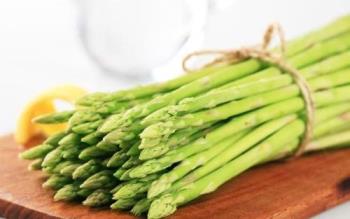 I do love veggies a lot and one of my great favorites is asparagus. I believe eating healthy means eating more of veggies and fruits and eating them raw is even healthier. But of course you have to make sure they contain no chemicals so better choose the organically grown ones to be sure. The very reason why I eat healthy food is because I want to be healthy. I want to be healthy because I love this life that God has given me. We only have one life to live we better just live it the healthy way.

• United States
1 Aug 12
I dont love all kind of vegetable but I love all kinda fruits and nuts . I eat my veggies raw also and I agree with you life is short got to make the most of its as possible .

• Malaysia
1 Aug 12
Silver, eating healthy is very important to me. I see both my parents had to depend on medicines to stay fine, which is not a good option. I tried my best to eat a balanced meals as much as possible. Even recently, i tried to eat more fruits and veggies as well. Hopefully, to be able to have a healthy body and mind as long as possible. It is really not cheap when we had to depend on medicines for living. Because the prices of medicines are getting expensive day by day.

• United States
1 Aug 12
Yes that's true I would also wish the healthier food would be price at the same rate as the fatty food . I know a lot of people rather take pills that eating vegetables every day but natural remedies are always best .

• United States
1 Aug 12
First and foremost is to be healthy, to save money and to be able to enjoy lots of activities. If I eat healthy, I will have a high chance of not getting sick. We all know how expensive it is when you get sick, medicines and hospitals and all tests. So basically, everything follows when you're healthy. When you eat healthy, you enjoy your life and be able to do anything you want to do: get jobs, be active in sports, travel.

• United States
1 Aug 12
good points prevention is always better than cure.

• United States
1 Aug 12
I feel better when I eat better. Yes, I am more mature, but also, I am smarter. I will eat sweets, in small portions, now and again, but I also love fresh fruits. It is important to eat with a balanced approach.

• United States
1 Aug 12
I love fresh fruits also , and I say yes to eating a balance meal .