Which facilities would you like at a resort?

United Kingdom
August 11, 2012 5:18am CST
If you went to a resort on a vacation which facilities would you like to have. One time I stayed at a hotel in Kenya that had a gorgeous looking swimming pool. I love it when I have a spa pool to go in that is hot and has loads of bubbles. I like there to be a palm fringed beach nearby. I would have to be able to go out of the resort or I would get very bored. I don't like to stay at accommodation on a busy and noisy road. I prefer a quiet location. Which facilities do you like to have at a resort if you have a vacation at one? Do you mind road noise? Can you stay all the time at a resort or would you get bored and want to go off exploring?
10 responses

• Guangzhou, China
11 Aug 12
I like the resort with nice swimming pools or spas. And they will also offer the buffet around so that you can eat whenever you feel hungry. Then I can stay there for a whole day. I can enjoy swimming, having the spa or eating in the resort for a whole day. I love China




• Malaysia
12 Aug 12
Hi youless, I enjoy morning or night swimming when staying in a resort

I like to stay in resort or hotel with fascinating swimming pools

But I don't idling whole day long in the building. I usually would leave the pool after having a nice swim for half an hour or so. Then I would have buffet after the freshen up. Going for sightseeing would be my another schedule for the day




• Denmark
11 Aug 12
I definately don't want to spend all my time at a resort. It is really important to me to explore the area and when I travel I am usually away from the resort most of the time. When I return to the resort I like to sit on a balcony and relax with a book and a cup of coffee or a soft drink. It is nice when there is swimming pool, and it is a great way to relax after a busy day, but a swimming pool and other facilities are not that important to me because I spend the most of the time away from the resort. I only need a bed where I can sleep and I don't mind staying in budget places with few facilities


• United Kingdom
11 Aug 12
I am happy to stay in a budget place if the room is on the ground floor or there is an elevator. It is essential for me to go off exploring the local area and go further afield too. I like your idea of sitting on the balcony reading a book and having a drink. In Cornwall the swimming pool was closed before we got back from our days out. I belong to a sports center in my local area that has a jacuzzi and swimming pool so I don't need those on my trips.



• Philippines
12 Aug 12
To unwind from a stressful life in the city and from the noise of the community, I usually visit a resort in remote areas.I really want to stay a resort that has an infinity fool...I really love swimming so that is a must for me to have.Water sports would also be a great advantage like kayaking.This is the thing that i usually love to do ging to the resort.

• Philippines
12 Aug 12
I always go to a resort some are when there is a business meeting, a seminar or sometimes just for pleasure. And if given the chance I want to stay all the time at a resort and enjoy all the facilities they have like the pool. And it is much pleasurable when there is a spa pool, I believe I will enjoy it much. I will surely never get bored in just staying in a resort though I also wanted to explore more and wanted to see more, I am sure I will enjoy doing it also.


• Malaysia
12 Aug 12
Hi maximax8, I like resort with a nice and beautiful swimming pool as well. Most of the time I would like to have a morning swim to get myself refreshed before going on sightseeing. I really enjoy having vacation at resort located near the beach or mountain. Tranquil environment with natural greens and landscapes around is essential could let us to have a relaxed and comfortable as well as proper rest after all day travelling and sightseeing. I don't pick resort nearby downtown where the environment there is not that ideal like the one away from the busy town area. Resort bedroom with free wifi provided is the ideal one certainly. It doesn't mind available in the public room like in the lobby or in its lobby cafe as long as I could surf net during my vacation at the same time


Have a nice day


• Chile
11 Aug 12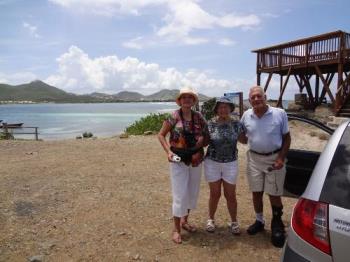 I like a nice apartment with a complete kitchen, a good bed and a very clean bathroom. That, to begin with. But 5 star resorts have pools, spas, sometimes casinos, sometimes restaurants and minimarkets. They have a way of having internet and a fitness center. I have never been at a resort near a noisy road but I wouls noy like it. And all the time I have been able to go out to explore the surroundings from the resort. The management take pains to give you posiblities to have fun according to your wishes.

• Puerto Rico
11 Aug 12
The facilities I would like at a resort is a private swimming pool, a spa for massages, a gym, a great restaurant and bar. I wouldn't mind a lake with canoes to go out in. I also would love a tennis or volleyball court. If the resort had everythng that I wanted or needed I would feel no need to go and explore unless I was there for longer then a week. Then after a week I would have to feel the need to go out and explore my surroundings due to boredom.

• Carlisle, England
11 Aug 12
Absolutely no way could I stay at an All-Inclusive Hotel, I'd be bored silly to be honest, although I do prefer half-board at least to b&b, depending on where I am in the world, of course.

I'm not that bothered about a pool at a hotel but I like the sea and a dip in that would be nice. However, I can't stand a load of people around me anymore so I wouldn't be able to sunbathe now without feeling really uncomfortable about it. The older I've become the less inclined I am to lie there and cook lol.

Me and Mum once went on a bike ride on Corfu and I bought a bike once I got home, I loved it that much.