How can people live in filthy surroundings....

United States
August 13, 2012 3:00am CST
There is this girl that I work with. She always wanted me to come and visit her at her place to hang out and watch movies are whatever. Which at first I was a bit skeptical and hardly knew her. I don't like visiting peoples houses if I rarely know them. I guess I just need to get over that. Well anyway, I decided to visit her place one day. So the moment that I stepped into her house, there was literally no were for me to sit down. Dirty dishes everywhere clothes scattered all over the floor and leftover food that was half eaten everywhere. I was like omg (not to her literally but to myself). How can anyone live like this. This is something I also never expected from her seeing her personality and all. I just wanted to either help her clean up or just go home and take a shower. I was afraid some kind of animal would come out and bite me or crawl up my leg. I just don't get how anyone can live like that.
3 responses

• Philippines
13 Aug 12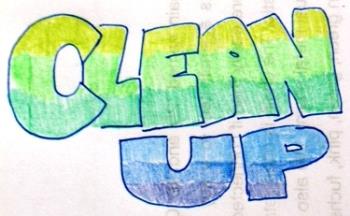 It's actually sad on her part, the mere fact that she didn't "prepare" her home or clean it up for you (since she knew you were coming) shows that THAT is the cleanest of their home. Perhaps she's not concerned about cleanliness at all. I know how you feel. In my workplace, I have friend who's beside my table and you could really feel that she's not really that clean or organized. Her desk always looks chaotic and never have I seen her clean up. I don't think it's an excuse to be busy, I am busy too. But she tends to pile things up there, I guess the mañana habit is just really there, she delays washing of coffee mugs and so there's an average of 3 mugs (dirty and used). Whew! Have a great Mylot experience ahead!

• United States
13 Aug 12
Wow, yeah sometimes you never know. This girl is well organized although sometimes as well her workspace is chaotic as well. I feel so bad for her, I feel like maybe sometimes I should offer to help her clean up her house, but then I don't want to embarrass her. Her excuse for not cleaning up before I got there was she was just too busy and just too tired. But she knew like a week in advance. I don't know though.

• Denmark
13 Aug 12
One of my friends lives like that, and I must admit that I was shocked the first time that I saw his apartment. There were clothes, dirty dishes many other things all over the living room and the kitchen was even worse (old food, piles of dishes etc)

I have helped him his clean his apartment, but it always get dirty and really messy again. I think that your co-worker is so used to the way that her home looks that she isn't even embarrased to show her home to visitors. Maybe she considers it normal or maybe she wants to clean her place but finds it hard to get started. If the mess is as bad as you described it might seem too overwhelming and she might not know where to start.

• United States
13 Aug 12
Maybe she needs help? LIke psychologically? Because I don't think a person in her right mind would even be brave enough to invite someone in, especially someone whom they're really not that close with, if they know that their place is a mess. Unless of course in her eyes, that mess is pretty natural. If she have this distorted image of what's naturally clean then someone should really step in and straighten her out. I do not mean you, of course. If I were you I wouldn't like to be caught up in something like that as well, especially if we're not even close friends to begin with. That's the only reason I think why her place is filthy; that or she's just plain lazy.

• United States
13 Aug 12
I think it maybe something psychological and lazy together. I really feel bad for her. But I think I'll leave it for another friend or a family member to see what they can do and just leave it. I don't think I'll ever be visiting there again though.