How useful myLot Search Engine?

Davao, Philippines
August 24, 2012 8:34pm CST
I never mind myLot search engine before, I concentrated my activities to discussions and posting comments. How hard to earn by doing the same. Until I found out that myLot search engine is a big help in our earnings. Unlike posting, you only need to think something new that you can search online by the use of the search engine. I checked my earnings, I earn more on the search engine than my posting activities.

9 responses

• Chile
25 Aug 12
I earn a few cents a month there, but find it very useful, specially when I want to know about posts at mylot on a certain subject. I used to earn more there, but I don´t know whether I´m using it less or my luck has run out. After all, it´s random


• Italy
25 Aug 12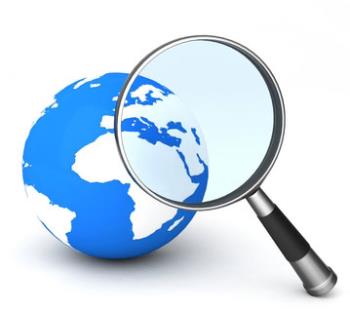 Hello! MyLot search engine is good, I use it whenever I want to find a discussion I am interested to follow or to check if the topic I want to start already exist or not. I don't know if you can earn just by searching the web or discussions in Mylot too. Too bad we can't know exactly how much we earn by searching because earnings is listed in one voice called partecipation that includes all activites in Mylot.


• United States
26 Aug 12
Thank you for the useful information!

• United States
28 Aug 12
I haven't used it yet. i have a note on my computer to use the ML search engine next time I look for something.

• Indonesia
25 Aug 12
yesterday I won $0,20 mylot reward from using search engine regularly

. this is not the first time I won mylot reward by using search engine. I had won it several time with different amount, such as $0,17, $0,18, etc. I didn't use it a lot. I just use it to go some popular site that is no need analysis and found out if I'm lucky to win reward again


• Indonesia
31 Aug 12
this just simple and effortless, july. just do it regularly and wait what will happen


• Garden Grove, California
25 Aug 12
hi julyteen where the heck have you been? I hav e nev er ever yet received a reward for using the my lot search engine. I think it does not like me. I am glad to see you back on nylot. wonder why'I h ave never received a reward as I use it a lot too,.




• Davao, Philippines
26 Aug 12
@rajanitishnaik
In addition, I need to reach payout before the month end so I will receive my money on or before 15th of next month. Aside for using the search engine, I also participate on some of my friends discussion.



• Philippines
25 Aug 12
Pretty good post. I will definitely start using mylot search engine more often!

• Legaspi, Philippines
25 Aug 12
I also earned some from using the search engine. I was so happy when I have received a note that I earned some cents. I hope myLot will continue to improve everyday.

• Philippines
25 Aug 12
i used it to search mylot discussions but i never tried being paid by doing so. i also tried searching using the web during my research before but i didn't really try being paid. so i didn't find it more attractive and useful at the same time. the results are limited too and it didnt give me accurate results on my keywords.

• Davao, Philippines
26 Aug 12
You should make myLot search engine as your homepage, everytime you open the browser myLot SE will automatically come out. When you used myLot SE to search something on the net. Maybe after 3 to 4 days when you open you browser, you will be amaze because you will receive the reward.