Me and Laura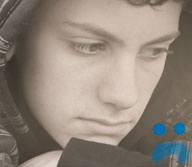 Romania
September 1, 2012 12:12pm CST
We have been together for 2 years now. But last weekend, I had to go to see my very sick aunt out of town. All this time she never replied to my calls or texts and later that night I found out that she was with another guy... When I asked her about this, she said it never happened but now I realise that she was cheating behind my back for a long time... I need help.. Please tell me what to do.. I feel so lonely..
4 responses

• Philippines
21 Sep 12
leave her right away brother, you deserve a better lady than that. leave, just leave. dont wait for your marriage to even settle. do not marry this lady my dear friend there is a very high tendency that she will be tempted to cheat on you again. Fix your life by leaving her and look for a more deserving women that you can marry. life is too short and you deserve to be happy with your life, don't let nobody destroy it.

• Philippines
5 Sep 12
How are you doing? I would be devastated if I were in your shoes, but then again, perhaps it's an eye-opener for you. I figured that you loved her so much and are now puzzled as to why she needed to do that. By the way, how did you find out that she was with another guy? Logic tells me to leave the person. But I have gone through the same route. I have had my heart broken and have given this guy another chance (over and over again). I think if you love the person, you need to fight for that love. But when that person lets go, you should be ready to let go too. I don't really know you nor your girlfriend, but you got to understand that people have reasons, regardless how stupid these excuses can be. But the fact that she doesn't own to her cheating makes this more difficult. I think the key here is for her to decide. If you love her, you are going to make her decide and accept that decision. The path towards regaining trust is very very difficult to go through. I would certainly say that it's best if you just left her and looked for someone better. But I chose the difficult side. I guess what kept me hanging these years is that he is making amends. He is helping me go through the difficult patch-up and what's the best part is that he could easily just leave because of my negativity but he didn't. He stuck by his commitment and is doing his best to make me trust him again. So, you need to think right now. Are you ready to go through the pain of patching things up? or would you rather just have a fresh start with someone else. In the end, it's your call. Nobody should ever be treated like that. Have a great mylot experience ahead!

• Philippines
2 Sep 12
Uh-oh if you proved she's really cheating on you for a long time. Then I guess you must have an answer already. Even if you forgive her, she might still cheat you again. There is nothing to feel sad about it. At least you have found out now every thing that she's doing behind your back. Be thankful that your relationship with a cheater will be over. Best thing you have to do is to mend your heart and move on without her.

• Philippines
2 Sep 12
I am so sorry that your two-year relationship is now crumbling. I think you should talk to her about it and let her choose whoever she really needs in life. There is no point, though to be forcing yourself into your relationship if she has truly fallen with another guy. Don't despair. You will find someone much better and will love you even more. Try to look back about the things you might have argued about and look for flaws in your relationship. Make sure you do not do the same mistakes as before.