How to last 8 years and counting?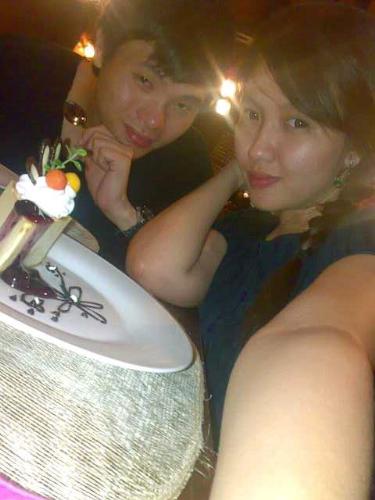 Philippines
September 3, 2012 2:28am CST
There is no such thing as a fairytale with a happy ending. There is also no perfect person that could understand you all through out the days of your lives. Sometimes, misunderstanding occurs specially if you don't know how to listen. I have this 6 reasons to share why we lasted 8 years and counting. He's my first boyfriend and hopefully the last... ( It works for me, I don't know if it will work for you too.) But still I wanna share this. :) 1. We always appreciate things. - appreciating is a way of showing that you care and is proud of what he's or she's doing. We simply appreciate each other by saying thank you and by showing that what we did is always special even if it's only a little thing. 2. We see to it that we miss each other. - there are some relationships who spend their everydays together. Sometimes, it's good but most of the time it's bad. ( If you are not married yet.) Give yourself and your partner the time for you to missed each other. Remember, "Absence makes the heart grow fonder." 3. We give and we take. - we have both our likes and dislikes. We respect each others opinion mostly, and we asked each others idea to avoid fights. 4. We listen to each others side. - after the silence, we will talk if what had happened, why is it like this, why like that and etc. So just understand each other, and never ever make a decision that you can't face after the fight. ( But we fight only once in a blue moon.) And ofcourse, patience. 5. We started from the beginning. - we started from being a stranger, classmate, friends and lovers. Our relationship starts on a step by step basis which is good, because as days passes by we got to know each other more and love each other deeper. We started from being friends, lovers, first holding hands, first hug, first kiss and many more first. :) We didn't hurry ourselves to experience those, because we know in the right time and the perfect timing, we will. ;) 6. Lastly, we know how to make our love grow and deeper. - we know how to make ourselves being loved even more as we grow old. We see to it that we're still sweet, we say iloveyou's often and there is always love between us. We explore new things together too. :) How about you? Can you share yours? :)
6 responses

• India
3 Sep 12
ohh!! I forgot to see your photo. You both make a very cute and beautiful couple. God Bless you both.

• Pasay, Philippines
3 Sep 12
We will be 6 years on November 1. Both of us has this objective that we want a serious long term relationship and this is now a reward. Unlike other people they don't really tend to become more serious in terms of relationship. I mean just because of the feeling they like the other person then they would cheat. So how will be your relationship strong if you are not honest with your feelings to your partner? Honesty and trust here is the best policy and that is what we are doing. We are also open minded and tend to listen with one another regarding the ideas as well. Give and take. The two of you must be willing to love one another and being patient as well.

• Netherlands
3 Sep 12
Who says fairy tales always have a happy ending? In every fairy tale are personages who don't have a happy ending. The little mermaid is one of them.. so are the withes, the wolves, etc etc.. every body has the right of a happy life, one personages is not better or more worthful as the other. We all are part of nature, life and depend on each other. Who wants a happy ending/good life has to work for it him/herself. You are responsible for your own life/deeds/happiness.

• Philippines
3 Sep 12
I hope me and my partner can have a long relationship like yours. We're only together for more than a year now. I can say that for the span of time we're together, the most important thing in our relationship is listening and proper communication. If one of us don't listen to the other then that's the time a quarrel will erupt but if we listen to one another it's way better for the two of us.


• India
2 Jan 13
hi fatlex

Thanks for sharing in such details, i really agree with many of these you talk of.

Patience can work wonders for many, but we must wait, as per our faith, god has created us in pairs and one day we are sure to meet