"Do you whisper to a dead person?"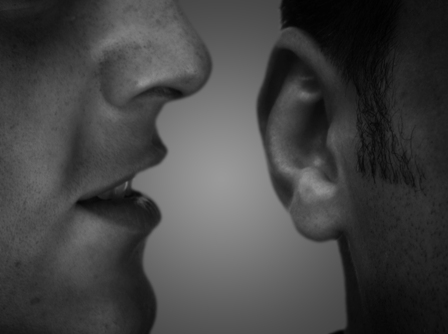 Philippines
September 3, 2012 9:45am CST
When I was a child, the family members are fond of watching scary movies. I'm perfectly satisfied with the idea of having the same reactions of being thrilled and disgusted, seeing dead people from a movie. . I was asking myself, am I still be strong enough to face a real dead person. I mean, a human body laid in a casket. Turning back then, I haven't seen of such funeral homes or a wake in a private house. As I glimpse the first experience at the of 13, a relative of the passed away due to old age. My family and I went to a funeral place, the atmosphere was so melancholic. I was sitting on the bench with the rest of the siblings, since our parents and the rest of the family were so busy catching up with their own stories of life. After few hours, our parents finally decided to go back home. I thought that was it, but then my father told us to take a peek and say good bye to our dead person. I was stunned and say, do we need to? My father said, we should show respect and whisper something to a dead person? As an active child, I said to whisper?and why? My paternal patiently answered, it is a tradition to whisper to a dead person, like a desires of something or even to ask a favor. The dead person will bring all these things human plead for cleansing the bad lucks in life to his or her grave. It is a belief, absorbing the negativity of a dead person and be carried on to his or her grave, as described nine feet underground. Do you have this kind of practices?
5 responses

• Philippines
4 Sep 12
I only heard this when my mom passed away five years ago. An aunt told me to whisper everything I hope and wish for,. Of course, I did, following to the wishes of the older people. Later that year, there was a comedy horror movie about this "whispering" jig. I then realized this must be a traditional Filipino custom. We have no sufficient proof that the granting of your wish or desire could happen by just simply whispering our heart's desire, but as with many traditional customs and beliefs, there is no harm if we believer or follow them.



• United States
3 Sep 12
My family commits to these (different) practices sometimes. I'm guessing it's part of their belief to an afterlife, but they occasionally bring paper money and simply burn it, as if transferring the money to the other side. In return, we ask for a better lifestyle. I guess it's a bunch of nonsense, but no one never really knows.. :/

• Nelson Bay, Australia
3 Sep 12
I don't have any of the practices you describe. I have only gone to one burial and that was my mother in law some 14 years ago. She was to be burned, so that was the first time I experienced that too. I could not go to my father's burial and I am glad I did not, as I feel my father is all around us, helping and advising us from above!