No Appetite During Lunch Time... Saved My Food For Tomorrow...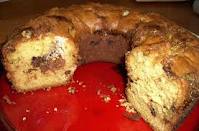 Canada
October 11, 2012 1:34pm CST
I don't know if it is because I did not sleep well last night or was it because of thinking too much about my work made me loose my appetite. I was only able to eat half of my packed lunch. I did not want it to go to waste as we all know a lot of people in other parts of the world is going hungry. If you did not finish your meal, what do you do? Do you recycle it by mixing it with other left over to make another great meal? Do you save it and eat it the next meal time or do you throw it in the garbage bin? I do hope it is not the last option.



1 response

• India
11 Oct 12
Thanks for sharing this discussion. Well i can understand that it might be because of the work pressure. But even if it is not, then u should definitely take care of your health. Coming back to the discussion, i think if a food can be left for another half that is healthy and does not become stale then they can be consumed but most of them we should try to complete the food or else give it to a needy rather than keeping it for the next half. What say?