What projects are you working on right now?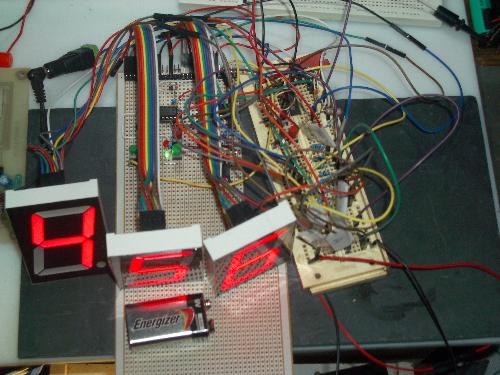 Australia
October 22, 2012 11:31pm CST
Hi, do you dabble in electronics? I would like to know what is your current or most recently constructed personal project. Did you have any unexpected surprises? In the photo, I am testing the logic and displays for some large 2.3 inch LED digits.
2 responses

• Cagayan De Oro, Philippines
23 Oct 12
Hi, Nice project there, could make for a nice outdoor clock or signage. I have this bits and pieces of a system unit that lacks a mainboard and a HDD. Maybe I could make it come alive again if I can take that trip down to the computer store someday.

• Australia
23 Oct 12
Well it is a start to a new PC, you have all the peripheral bits, a new mainboard will be like a new PC, and with a new HDD, it will be a brand new load of some OS. A second machine perhaps, or one for someones kids to learn on. I was also thinking about those digits being good for an outdoor clock, you can see them very well during the day.