Cats and diseases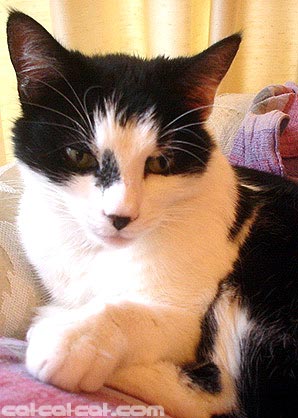 Malaysia
November 22, 2006 3:02am CST
I love cats, they are so cute. However they do carry some diseases that can harm you. Example pregnant woman is advisable not to have cats around them during pregnancy. Another thing that I'm worry about it is it can cause asthma attack to those having the problem. Is it true?
4 responses

• United States
22 Nov 06
The disease that pregnant women can get from cats is called Toxoplasmosis. I believe it's all right to be around cats, it's advised not to change/clean the litter box if you're pregnant. I'd avoid stray cats, they'd be more likely to carry it then a pet house cat. As far as the asthma, a lot of people are allergic to cats, which would trigger an asthma attack. But if you're not allergic to cats, or don't have asthma, I wouldn't worry about it.

• Malaysia
22 Nov 06
Thanks for replying. I heard it toxoplasmosis too but I didn't take any risk while I was pregnant 3 years ago because I have seen a baby who had infected with toxoplasmosis. She suffers until now and luckily she has good family who supported her during her childhood. Talking about asthma, I do not have it but my baby had develop asthma symptom recently even our cat do not stay inside the house.