I misses old figure

Philippines
9 responses

• United States
31 Oct 12
It's normal for us to put on some pounds the older we get. I was slim throughout my childhood, and then I blew up to 250 lbs after I graduated from high school. I've gotten myself back into better shape now, and I even ran in my first 5K race this year. If you're able, start back exercising more. It will give you more confidence, even if you're not completely satisfied with how your body looks. Best wishes!

• Leon, Mexico
15 Nov 12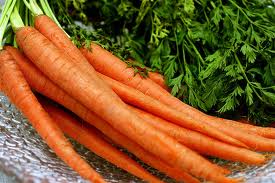 Hi

tinetine I agree with prospectboy, some of us as we get older we gain weight. You can try to eat more healthy, and do exercise. I eat raw carrots when I`m very hungry. What do you think about?
Blessings

tinetine and prospectboy... dainy

• United States
11 Nov 12
I just got a smart phone and downloaded an app that syncs to home also, it is free myfitpal, you put in your weight,goals and how fast you want to lose it then tells you how many calories to eat, I logEVERY bite and sip in there it really opns your eyes up! even coffee has two calories! eeeek! but it is working i have lost 8 pds in two weeks!

• Malaysia
25 Oct 12
Tine, don't worry too much about your figure. Most important is, having a good health. If you are on the obese side, then it is necessary to slim down. Try to cut-down on your food intake and slim down slowly. Having a fast way of slimming down your figure is not healthy option. It is always better to opt for a slow but healthy way of slimming. That's what i am doing now and hopefully i can shed a few more pounds.

• Philippines
25 Oct 12
I am petite forever but I feel that my waistline is getting bigger and bigger. Before it was only 24 but now it is already 25 1/2. It's not too big of a difference but still I don't like it because it is not that proportionate with my body. But, since I can't do anything about it all I have to do it love it and be content. I will try to do a small exercise and see if I could bring it back down to 24. I don't wish to take down my diet because I don't think I can survive with only a small amount of food intake.

• Chile
25 Oct 12
I have to shed some pounds by doctors orders but I cannot do it. For me it`s in part health, but there is also vanity because I`d like to look better. I am 20 pounds overweight, and I`d like to shed at least half of that


• Malaysia
25 Oct 12
Love yourself, love your body. As long as you are not overly obese then it should be okay. Why would you want to be slim as it is not so good to look slim when we're. Older. A fleshy old lady is more appealing than a scarecrow looking one.



•
25 Oct 12
A lot of people miss the way that they looked when they were younger, but I have to say that I am the complete opposite. I was very overweight when I was a child, and this meant that I had to lose a lot of weight when I became an adult. I have managed to do this, and I now have the body that I should have been able to get as a younger child. So I much prefer the way that I looked now, and I hope that I am able to be like this in the future because I have now learned the way that I should be looking after myself.

• India
25 Oct 12
hi, we need to maintain a strategy for maintaining good body structure, do exercise and eat in small quantities, don't take heavy meals and don't ever sleep immediately after eating. walking good for health try it if you can after eating, just in your home, to shed the extra kilos.