Ronaldo is down

Nigeria
5 responses

• Malaysia
1 Dec 12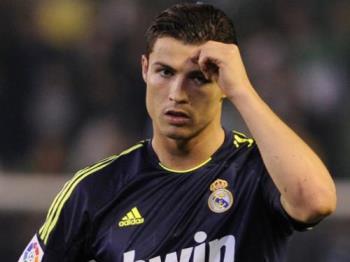 What made you think that "he is likely 2 diminish this season"? A drop in form is normal and common for any sportsman. No one can be consistent in his/her performance forever. Even a robot will break down sometime. Cristiano Ronaldo has been phenomenal for so long. He has been scoring goals for fun. Now that he fails in just a few matches and people starts to talk about his "going to be diminished soon". You must be a very pessimistic person.

• Singapore
27 Nov 12
Once a while, Ronaldo will have a few off-color games. But average out, throughout the season, he has been excellent since he burst into the scene. Without a doubt, his apparent off-form will be a big blow to Real Madrid. The Portugese is to Real Madrid what Messi is to Barcelona.

• India
27 Nov 12
I really do not think that he has gone down on his form. But two things are making his form look really bad. One is the sort of scuffle he seems to be having with the Madrid management when he said he is not happy at the club. The second is that he is not having a stable strike partner up front to help him with the goals. This season more and more Real has looked like a one man team and the others have really disappointed and only performed in bits and pieces. Cheers! Ram

• Indonesia
27 Nov 12
IT'S good messi can makes history and break some records again and barca be a winner

• Philippines
26 Nov 12
Ouch that's a huge blow to Madrid. Hope he could recover right away. Barcelona's on a roll now.