mylot search engine - my default search engine

India
November 29, 2012 12:18pm CST
Mylot search becomes my default search engine nowadays. As I received three rewards this month. I am very happy to use mylot search. There are people out there to criticize the search results of mylot but for me it is good place to search anything we want.
8 responses

• Australia
1 Dec 12
I find myLot search engine is good enough as my internet searching tool. I use it all the time when I need to search anything from the web and even to search discussions, photos, or other tagged items on myLot. I like the fact that I can be rewarded randomly while I am searching for whatever I need from the internet.

• India
2 Dec 12
You're from Australia. Strange that you're not using Swagbucks.


• India
2 Dec 12
It definitely is better. I made over $2.50 from myLot in a month. Last month I used only Swagbucks and made over $10. The results speak for itself.


• Philippines
2 Dec 12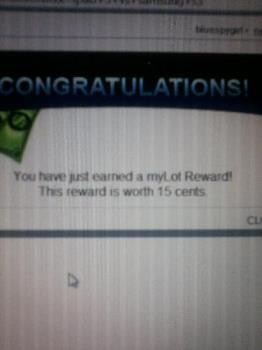 I use myLot as my search engine too. I feel happy everytime the conratulations bar pops out my screen just likje a while ago. I will try if I can include the picture here of myLot rewards notice just a while ago.

• India
2 Dec 12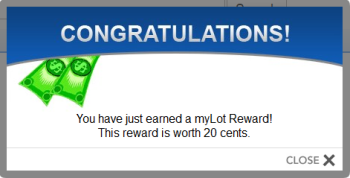 I have several pictures of my winnings in my profile. I've included one such with this comment.


• Philippines
2 Dec 12
@mimo
congratulations for winning the rewards,and I hope ill have mine soon,*my 3rd time* Do Ineed to reach 500 post so that I can post photo's on comments?

• India
2 Dec 12
Yes brother. You need to reach 500 before you can post photos in responses, comments and discussions you start. Hope you reach soon.
Good luck!



• India
30 Nov 12
I've earned over $3.50 from myLot searches. It is powered by Yahoo so I have nothing against it. But these days I'm using Swagbucks. Swagbucks launched in India in the last week of October and since then, just a little over a month has passed and I've managed over $10. So as far as search engines are concerned, Swagbucks is the most rewarding. I only use them. They are also collaborating with flipkart and Yebhi soon to over gift coupons, like they give out Amazon and Walmart gift cards in US & UK.
Good day!


• India
30 Nov 12
Wow...great it is nice to hear this. Are you sure swagbucks isaavailable in India?

• India
1 Dec 12
Yes brother. I'm in India too and as I said, I've made over $10 in a month.


• India
3 Dec 12
Hi MIMO_Rulz_111, are you really earned through swagbucks in india? because yesterday i registered with swagbucks but i am unable to complete my profile...again and again it is reloading to the same page...


• Philippines
30 Nov 12
Mylot search engine is my default search engine and since I use search engine a lot I have been rewarded 12 times this month alone. I use it for searching the web and topics about mylot too. Happy mylotting to all! Ciao!

• India
30 Nov 12
Wow!!!! Congrats....u have been so lucky...nice to hear this. Hope I will also get rewards like this in future.

• Philippines
30 Nov 12
Yes, that is really great! Congratulations, romzee. In my case, I seldom use the mylot search engine but with the few times I used it, I still received at least about 4 rewards in the process. I'm now thinking of using it a lot more from now on.


• Philippines
30 Nov 12
I tried using mylot search engine but it didn't work. I mean, there is no additional earnings for me. Why is it?

• India
30 Nov 12
Wait buddy, it will take sometime to earnmylot rewards.

• United States
29 Nov 12
I do a lot of search each day , I think you cannot used the mylot search engine too much , you will be given a warning . I have not seen this warning because I dont really used it only to search my topic to avoid duplicates but I have heard from others about it .

• United States
29 Nov 12
I ahve gotten the reward 2 times , it was a nice feeling and good surprise .

• India
30 Nov 12
We will get warning only if we miss use the search engine like searching for same keyword again and again.

• Philippines
7 Dec 12
Although I don't put up myLot search as my default search engine, it's also a good way to boosts up your incentives on this site. However, I don't think about my earnings to the site. What's important is that I am enjoying my participation on some activities here regardless if its posting, or replying, or doing task, or even searching the net. Happy myLotting!


• India
3 Dec 12
MyLot search is working fine to me too. Here, I am getting search results as in other search engine. Besides, MyLot search brings us rewards enhancing cash earnings too. Actually such a search bar just above forum discussions is very convenient to search subjects occur during discussions.