What do you feel about the new Indian Team selection?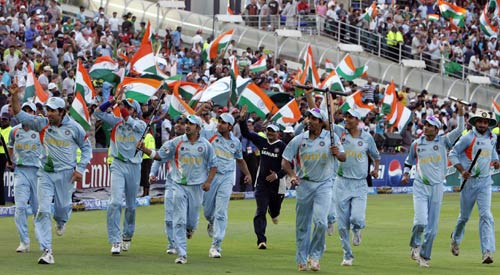 India
December 9, 2012 6:17am CST
I am not happy with Piyush Chawla selection at the moment. He is surely a bad ploy. I am fine with rest two Awana and Jadeja. If you ask me sadly Jadeja is the best left hander that Dhoni is looking to play in middle order as of now. He is a better test player than an ODI or T20 player. If he even scores a 50 his job will be done in middle order. I suppose Dhoni should come even below Ashwin as of now so that we will have some solid partnership in the top. Also awana should play. He is fast and he swings the ball well. He is a good choice and he is in form bowler as of now. We should have a complete fast bowling camp so that we have around 8 fast bowlers for test. I dont know why Zaheer was dropped but he should make a comeback soon. Overall its an ok selection. I would prefer Awana and Dinda for next test match. Spinners will be same Aswin and Ojha. Please share your thoughts on same.
2 responses

• India
9 Dec 12
Yuvraj was never a test player in the 1st place, so he should never have been in the team (he wsa there just bcoz of his ODI & T20 performance)...he is same as Bevan from Aus...not a good test player...so selectros did a right thing in bringing in Jadeja purely on performance as a replacement...Awana also good but not in place of Zaheer(may have been rested)...Piyush - not at all a good choice, do not know why is he being repeatedly selected here and there.

• India
17 Dec 12
I think India do lack a leg spinner which usually is the key to running through sides. Having said that neither Piyush nor Mishra have looked international class. Both are mediocre at best. Regarding Awana, what is the point of having him in the side when you are not going to play him. I prefer the Pakistani and Sri Lankan philosophy of throwing the young fast bowlers into key matches!! Cheers! Ram