Do you believe that Jokes are half-meant?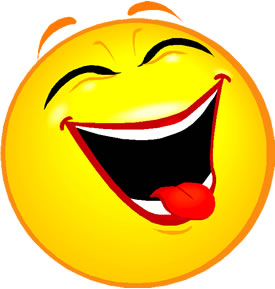 Philippines
December 10, 2012 12:05pm CST
Do you believe that jokes are half-meant? Isn't it that behind every joke, there is a little bit truth about it, because how could anyone would come up with that idea or comment if he's not thinking about it. Consciously and unconsciously that make sense right? Here are some example that a joke could be half true: 1. A man joke to a woman that he likes her, but he is telling that it is only a joke. How could that man joke that way if he is not thinking that he might really like that woman. 2. A friend-1 told friend-2 that he hates friend-2, suddenly friend-1 says that it is only a joke. That could be true because he could not say that if he is not thinking a little bit that way. And there are still a lot of situation like this. So do you believe for some reasons that jokes are half-true or half-meant?
7 responses

• Greece
15 Dec 12
Yes they are half true and that is what makes them funny. People can identify a little and laugh at themselves quite a lot. The mother-in-jokes have some truth in them, but I do think that they are exaggerated beyond being funny and someone should start telling father-in-jokes or even daughter-in-law jokes. That at least would be fairer to everyone. No one every makes a joke about sons-in-law. Perhaps they are just much nicer than the rest of us!

• India
11 Dec 12
I agree with you there is always good and bad part also behind each joke. Some people do the joke to purposely criticized other people. Some people like to make the joke while other like to listen the joke. It is two different end as such which are very difficult to meet each other.

• Philippines
11 Dec 12
I do believe that some jokes are half-meant; some people cannot do confrontation deliberately. Thus, they delivered it through joke statements. At first, you may not know the punch line of the jokes but realizing there is something.

• Philippines
11 Dec 12
Some jokes are half meant some are not. It depends on the situation and the way he or she said it. It's really hard to tell if the person is joking or meaning it. It's better if he or she say it directly for confirmation because for myself I don't believe in jokes even those half meant ones.

• Malaysia
11 Dec 12
Sometime jokes not have any meaning. If his/her like to make dirty jokes i think what in his/her mind is only something dirty. Example like the jokes you say maybe it have some meaning. Only the person make that jokes know it is half true or half meant. We dont know what in their mind.

• Netherlands
10 Dec 12
Jokes are always based on what the maker of it believes is true. It's just an other way to say something and if it's shamefull or awefull or embarrashing they hope by telling it as a joke (people laugh about it) that makes it les. People who tell jokes agree with the kind of joke.

• Romania
26 Jan 13
They can also be ironical, and the one who makes them thinks exactly the opposite of what he sais. He makes the joke because the thought it could be otherwise it's just so inappropriate, so funny. Like the joke with the man that sais he likes the girl. It can be that he is thinking of really liking her, or that he will never like her.