if you are from France that means you are TRUSTED???

Karachi, Pakistan
December 14, 2012 7:07am CST
hi to all well, I have small fight with Buxhost site admin, I don't want to share a site name here, but I'm curious about the Admin Sentence "I'm from France so you guys have to trust on me", do you think we Trust this kind of admin for investing in a site??? do you think nationality helps us to recognize the person is trusted or cheater??? what about you??? have a nice day..
11 responses


• Mangalore, India
14 Dec 12
It could be something that has been told for fun, some people do that ! unless there is enough reason to doubt certain statements should be taken at face value without attaching too much importance to it, thats what I feel...we too say things on the spur of the moment without actually analysing it...

• Australia
28 Mar 13
Hello Tushavi! haha oooh wow you should accept. He is from France!! haha nah I wouldn't accept an offer like that no matter where someone comes from. I would rather know the person personally. Happy MyLotting. ~AussieGal~

• United States
17 Dec 12
There's a joke... "Heaven: Where cooks are French, mechanics are German, police are English, lovers are Italian and everything is organized by the Swiss. "Hell: Where cooks are English, mechanics are French, police are Germans, lovers are Swiss and everything is organized by the Italians." I can't say that I would trust anyone, but I'd probably trust the Swiss or English before the French...

• Philippines
15 Dec 12
That sound's really superior. No offense meant to people from France, but that guy seems to be so proud and thinking by saying that way he can gain trust. Usually, for online sites , the admin gain trust from users based on length of the site is Up and paying actively and of course experience whether they are paying or not. Regardless of nationality,not everyone can be trusted by just saying what country we belong :)

• United States
15 Dec 12
I've been to France. The country people were nice. The city people were not nice. As a matter of fact, the city people were just down right rude. France is like anywhere else, you have good people and bad; but I wouldn't trust a site just because someone says he's from a particular place and is therefore trustworthy. You need to do some investigating before investing in anything. There are too many scams on the internet not to be cautious.

• India
15 Dec 12
That'really unbelievable.How can one's nationality be a certificate for their honesty or dishonesty,for that matter.Anybody can be a cheater.I am an Indian and I am proud to be an Indian.Yet I know a lot of Indians who are thugs and cheaters,even criminals.You'd better ask the admin of the site whether there is no cheater in any jail of France.What he has said to you clearly shows that he is too proud of his nationality to be trusted.

• Malaysia
15 Dec 12
Such words should not be taken as a guarantee that your investment is safe. Just be careful who you are dealing with and nobody should be trusted when it comes to money especially online because there is no court of law online that you can seek justice when something goes wrong with your investment.

• Malaysia
15 Dec 12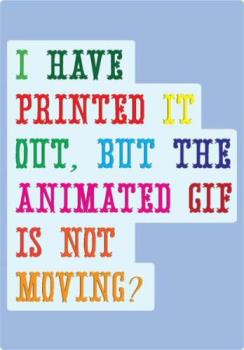 That reminds me the reaction from my girlfriend when I had told her that I could protect her because I am a man. She replied, "What makes you think you can protect me just because you are a man?" I had to agree with her that being a man does not mean I could. So I rephrased my statement as "I would protect you with all my might because I am a man". She was happy to hear that. She is my wife now. Don't take that too seriously. irrational statements are always said by all sorts of people. We can not try to make sense of every sentences especially those idiotic ones. If you are not comfortable with the people that you are dealing with, it is better that you don't do business with that person.

•
14 Dec 12
You can't trust the bloody French - I am English and I should know. We have been looking over our shoulder and across the English channel to watch what the CHEESE EATING SURRENDER MONKEYS are up to for 2000 years. Seriously though if someone tells you can trust them, chances are you can't

• United States
14 Dec 12
I don't think nationality has anything to do with it. In every country there are good and bad people. If they want some money from you, I would think they should have to prove that they can be trusted!

• United States
14 Dec 12
That is really funny to me! First off, I live by the motto DTA - don't trust anyone!

But I certainly would not trust anyone just because they are from a particular geographical area. ACtually, there are certain areas that have stereotypes. And while it's not fair to judge someone solely on that stereotype - those are there because there was repeated behaviors... no - would not trust the dude! lol