Nice shoes = Lot of money

January 2, 2013 3:08pm CST
When i was little i use to get more shoes than i get now because of my shoe size and the price. I still thought that it costed to much money but thats life. So now im tryig to make my own money to pay for my own shoes NEED MORE ADVICE!!!!!!!
4 responses

• Japan
2 Jan 13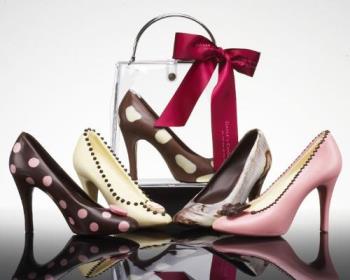 Welcome to mylot dariusking! I love shoes too and when I was little my parents would tell me some stories about my shoes. Small size is always low price;-). Back in high school I still got lot of shoes of my parent rarely get me shoes. I bought shoes put of my savings from my allowance and the advantage of having multiple weather had helps for getting the shoes I want. I bought slippers and sandals during winter and won't wear then till summer and it cheapest this way coz lot of sale going on and during summer I bought new boots and won't wear them till winter and same seasonal sale going on and always a great deal I get multiple shoes and not that expensive;-)

• United States
4 Jan 13
Haha! Almost same thing with me. When i was in middle school i got anout 3 pairs of shoes a month haha! They looked good and didnt cost that much. I still buy a bunch now, dip into some savings, and just go have fun and buy shoes! Well have fun with shoes, i know i will haha :)!!

• Japan
4 Jan 13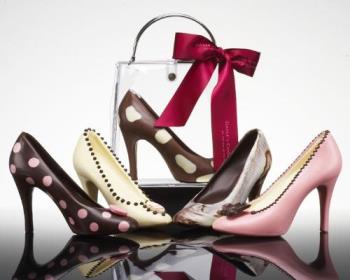 Oh that's great! I do love shoes and its always good to see great deals for shoes right??

• India
27 Jan 13
Hi kyle That's a good strategy. I quiet liked it. I normally wear sandals and slippers .But no shoes. I used to wear them during my school. Here in our place climate is not at all cool so i dont prefer shoes.

• Manchester, England
27 Jan 13
The passionate desire for shoes exhibited by many women has always been a mystery to me. I can understand the desire for clothing in general, but I have known many women who would happily buy shoes every day if they could afford it. I am not criticising anyone for their collecting fervour, I simply fail to see why anybody wants to buy so many pairs that some of them never get worn. I have 3 pairs of shoes, which I consider more than adequate. It does not matter how many bargain offers I see, there is no chance of me purchasing another pair until I actually need to.

• Chile
7 Jan 13
I cannot give advice about shoes. I spend a lot of money when I buy them, yet I don`t buy shoes because they are on fashion. I need either very good shoes or flipflops in Summer as my feet hurt a lot. When I find the right ones, I care for them and they last a lot. But if I bought bad shoes, I`d either have then in the closet or would have to give them away.

• Philippines
6 Jan 13
Shoes are one expensive garment that we should endure, not because of its fashion ability but rather we need shoes to protect our feet from whatever harmful things we can step on. Although they are quite expensive, we must consider that the price that we venture on such garments is worth it. Mainly because we can use it for how many days that we want until it will become unreparable. As the saying goes, "good shoes, takes you to good places".