I got 2 bags of cat litter free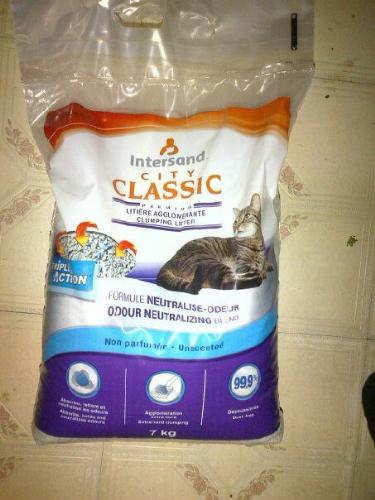 Canada
7 responses

• Malaysia
17 Jan 13
great. look like u always receive free sample

• United States
16 Jan 13
That is awesome that the other girl gave you her bag of cat litter as well so that it wouldn't be something that would go to waste. I think that it is even better that they are not really small bags so they are likely to last for a while. I believe that there really was someone that was looking out for you today because you really have been able to get a lot and not have to physically pay a single dime for those things.

• Canada
17 Jan 13
The bag did two cat litters, so it would be a slice off my bill, but we use 12 cat litters so you wouldn't notice much difference. My boss didn't know the other girl gave me the litter, my boss would make such a big deal about it even if her cats wouldn't use it. She lectured me for half an hour about using coupons, and how poor I am.

• United States
15 Jan 13
I love getting free stuff that saves me money. I am pretty particular about the cat litter I use though. I hope that your cats use this litter without any problem. I love reviewing things as well. I make sure to tell them good and bad things if there are any. I wont fib and just tell them only good things.

• United States
14 Jan 13
Well check you out! That is awesome. Free is always good, and hopefully they like it and it is cheaper, then you win all around.

• St. Catharines, Ontario
14 Jan 13
Today must be your lucky day. Congratulations.