Staff At The School Are Now Carrying Firearms To Protect Children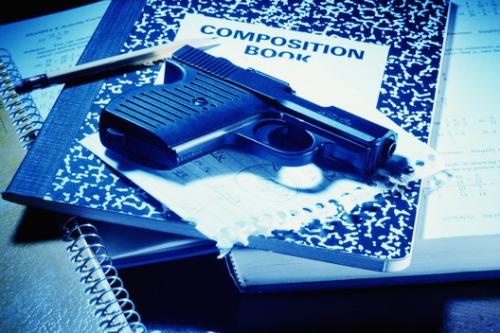 Montpelier, Ohio
January 16, 2013 1:35pm CST
The school that my son attends has decided that certain staff are allowed to carry concealed weapons. This has been made public on several social media sites, the news, and local newspapers. There is a lot of uproar about this happening in our small community. However, we do not have very many security measures in place other than locking the doors at 8am. Then visitors have to be buzzed in by school personnel. I don't know of any incidents that would give cause for concern other than the school shootings that have taken place, and they are just putting in these precautionary measures. I believe it is a great idea and I fully support this decision. It is not like the school personnel will be walking the halls in front of kindergartners with weapons exposed. I have heard many comments on this and wanted to get a broader perspective. What are your thoughts? Would it be different if they had security officers versus arming certain school personnel? Those armed in the school will not be teachers, so that issue was addressed.
2 responses

• United States
18 Jan 13
Letting teachers who have a concealed handgun permit carry in school was one of the ideas suggested by the Texas governor, Rick Perry. Another idea has already been put in place in some schools. That is an armed guard. I wonder if an idea that is being put in place in some of our local schools might not be somewhat a deterrent to a would be shooter. The program is for at least one male relative of a student (preferably the father, but it could be a grandfather, uncle, or adult brother) volunteers to spend at least one day a year at the student's school. The volunteers help with discipline, patrol the hallways and help in any other way they can. It has been reported that just having an adult male around has been a big help. So far the program is being used only in the elementary schools, but plans are to install it all the way through high school.

• Philippines
17 Jan 13
I think it is enough that the security guards are properly armed and trained for such incidents that happened in Connecticut. First of all, the school should be securely fenced and walled and there should only be one way of getting inside, and that is by passing through security checks via security guards.